Mexico revealed two alien bodies a week ago. Since then, this has become a trending topic, whether these belong to real aliens or whether someone has manipulated these bodies to look like aliens. Still, it is not clear why the Mexico officials have revealed the alien bodies after so many years and why they didn't tell about these alien bodies earlier. There are a lot of questions with no clear answers.
Forensic Analysis on 'Alien Bodies' in Mexico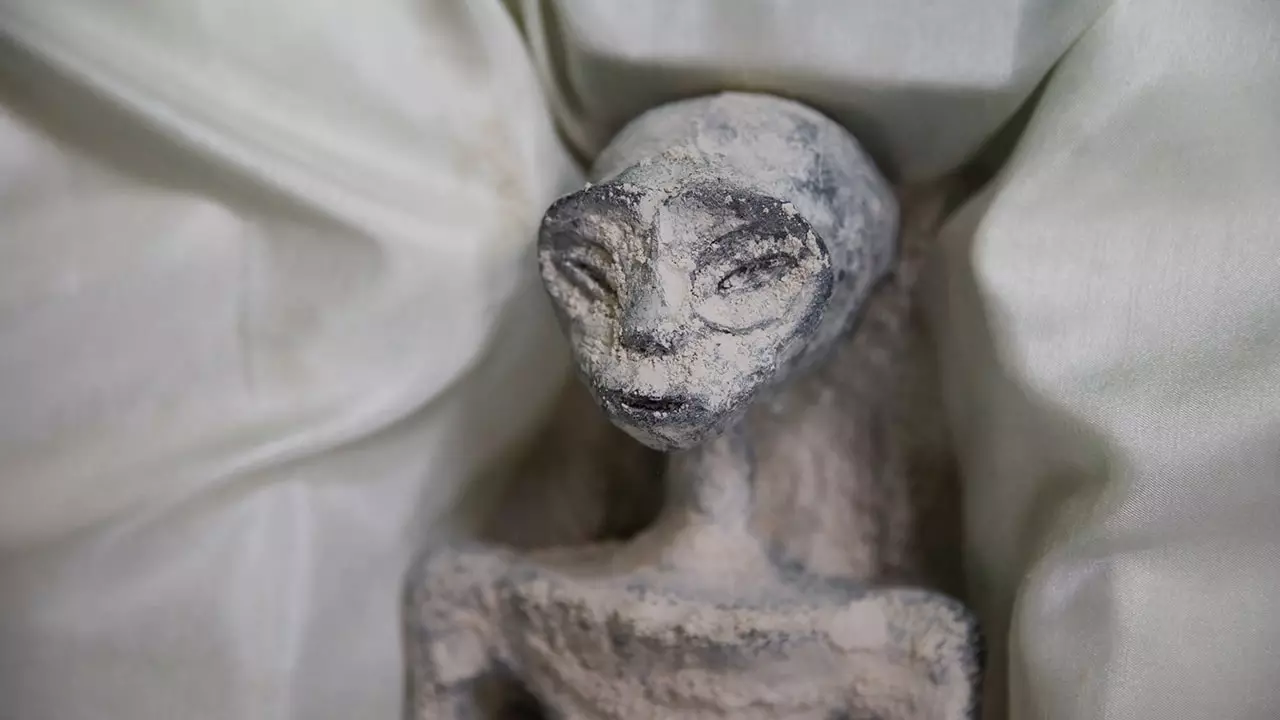 Read Also: Extraordinary Birth: Rajasthan Baby Born with 14 Fingers and 12 Toes.
However, some Mexioc forensic experts have done various research and test on these bodies, which has been said to belong to aliens as per UFO researchers. Forensic experts have confirmed that there is no manipulation with both bodies' skulls and that they belong to a single skeleton.
Various lab tests have been performed on the remains, presented last week in glass cases at an official event at Mexico'c congress. It has been said that these alien bodies are 1000 years old and have been found in Cusco, Peru.
Jaime Maussan, who led the event and is a journalist and UFO researcher, said that one-third of the DNA of these alien bodies is unknown and is not similar to our evolution, not at all from our earth. He further said these were not collected from any UFO crash but were found in diatom (algae) mines.
However, it is not the first time Mr. Maussan has claimed they have found an extra-terrestrial being. 2015, he said that they found a mummified alien body near Nazca in Peru, but it turned out to be the body of a human child.
Some people claim that these mummified remains are not of any aliens. Instead, these have been made using human-animal bones. However, the examination and the tests done by the Mexican medical professionals have confirmed that the remains have been made using one skeleton and do not belong to a different skeleton.
To get more out of our exclusive news, Join us on our WhatsApp Channel, Facebook, and Instagram.