Google discovered a Fake ChatGPT Extension, capturing users' Facebook cookies. Some hackers have created fake landing pages, and when someone was searching for ChatGPT 4, they were redirected to install this fake ChatGPT extension through these fake landing pages.
Fake ChatGPT Extension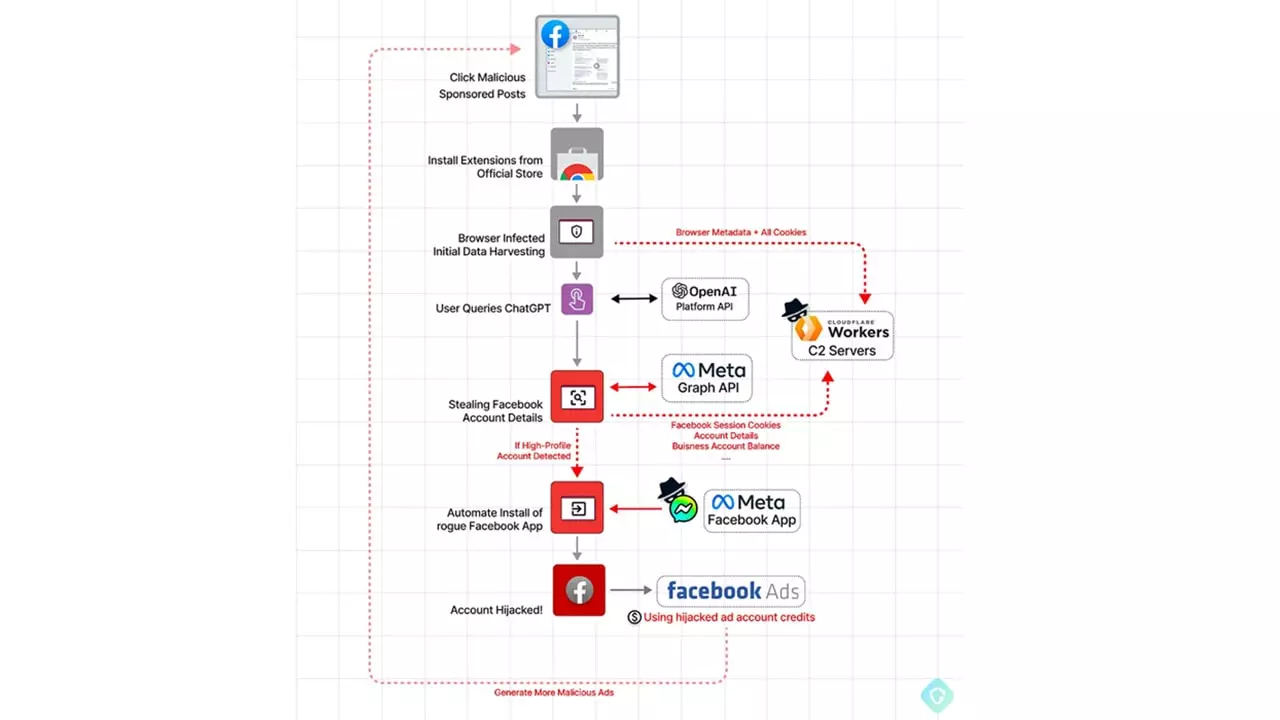 Read Also: TikTok CEO Assures Users: US Data Never Shared with China.
The extension promised to enhance the search using ChatGPT 4, but the real thing the extension was doing was capturing users' Facebook cookies and using them for personal interest. The Fake ChatGPT Extension was published on 14 February 2023 and attracted over 9000 installations till 14 March 2023 – within just a month, it attracted many people.
Installing this ChatGPT extension for Google captured users' Facebook cookies. Thus, the attacker seized the accounts of the users and changed their names, profile picture, and other details to use the account for personal interest. Hackers may use the account for promotion and advertising activities, for bot likes, commenting, or using personal information in various ways.
It was the second time these types of fake ChatGPT Extensions were discovered. The first one was also used to target users' Facebook cookies. So it can be said that hackers are using the latest AI technology for their propaganda. With the increasing popularity of AI technology, various new threats are also coming. So we should take proper measures to keep ourselves safe from these types of things.