Paul Ryan – The former White House Speaker reported this Thursday to CNN that Donald Trump is done with the Republican party. He says that Trump a 'Proven Loser' and fading, and we can't imagine him the nomination for the presidency in the upcoming year.
Ryan further said that Trump has caused Republicans with Whitehouse in 2018, then in 2022, and so on. So there is not a single chance for him to be nominated again. We are done with him. He says the republican party is more focused on fiscal responsibility and not on personalities.
In an interview with CNN, Paul said, "I think we are moving past Trump," he added. "I think that's the case. I can't imagine him getting the nomination, frankly."
Trump a 'Proven Loser'
Read Also: Watch – "Black Lives Matter" – Footage of Tragic Incident of Keenan Anderson Released!
His way to the presidency's demise started when in 2015, he threw his hat into the presidential ring. Although he is still preferable with the party base and considered a favorite for President Elections 2024's Nominations, even the latest polls have stated that this is slipping.
As per the report in Newspoll by CBS, it has been found that two out of three GOP voters still believe it is very important or somewhat necessary for loyalty to trump.
Paul Ryan, who said Trump a 'Proven Loser', was the speaker of the white house in the first half term of Donal Trump, and they often clashed with each other. After leaving the office in 2019. Ryan always found his way to take his words on Trump, and last year, he stated that anybody but not Donald Trump would win the White House for the GOP in the 2024 Elections.
Once he decided in 2018 not to run for the presidency, Ryan is currently the vice chairman of a public relations and CEO advisory firm, Teneo. Mr. Ryan, in an interview with CNN this Thursday, said that he believes he has much power as a speaker. But what bothers him is the omnibus bulls – The package which spends on a single massive vote rather than on appropriate individual votes.
He further stated that during his time as house leader, He was responsible for the decisions for the composition of spending bills at that time, but now the main issue, as per Mr. Ryan, is not four people should making these decisions.
On Monday, House Republicans passed a package of rules for its 118th congress, including the first test of Kevin McCarthy – House speaker, his ability to navigate most of his slim GOP. Kevin has put several concessions so that he can gain support from holdouts, and He also lowered the threshold which was needed to trigger the vote.
Although Mr. Ryan has warned them about some members planning to take advantage of those concessions, recalling the advice he received from the former White House Speaker John Boehner in 2015.
"Ryan stated when he took over the office of John Boehner, he says – "Don't forget your number one job is to preserve the institution, defend the institution," "I never really thought most members don't think about the institution," further added.
Trumps Presidential Run Despite Called as Trump a 'Proven Loser'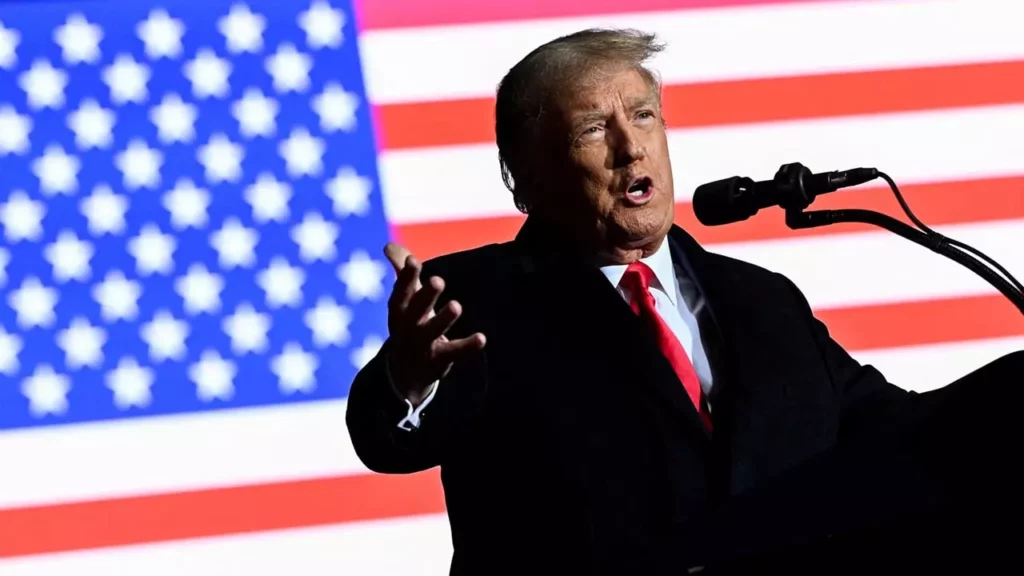 By being called Trump a 'Proven Loser', Mr. Trump has proved he does not care about anyone. He is busy with his campaign for the presidential run in 2024. He will make a record by becoming the first-ever president who returned after voters rejected him. Now the main trouble is for the republic; how will he respond to this with the more deserving and younger members with more chances of winning?
However, backing off is not the type of Mr. Trump. He ran his presidential campaign barely a week after the mid-term elections blew his party. Trump plans to get ahead of his rivals by launching the campaign early. He is all set for a more significant comeback with his strategic mind.
So what do you think about the GOP 2024? Do you think Donald Trump a 'Proven Loser', as Ryan stated? That he can't imagine Donald Trump being nominated by Republicans. or should he be nominated for the upcoming year? Please let us know through the comment section.