In a shocking and controversial case, a Belgian mother convicted of killing her five children was euthanized 16 years after the brutal killings. The woman, Genevieve Lhermitte, had been serving a life sentence for the murders since 2007. Lhermitte's case had garnered significant attention in Belgium and beyond due to the brutal nature of the killings and the fact that she had had a severe mental illness at the time. As a Belgian mother, she had reportedly been diagnosed with depression and hospitalized several times in the years leading up to the murders.
The killings occurred on February 28, 2007, at the family home in Nivelles, about 30 km south of Brussels. Lhermitte, who was then 42 years old, had reportedly been suffering from severe depression and had been prescribed medication for her condition. On the day of the murders, Lhermitte had reportedly stopped taking her medication and had been drinking heavily. She then killed her five children, aged between 3 and 14, by cutting their throats with a knife. She then attempted to kill herself by cutting her wrists but was unsuccessful.
Following the killings, Lhermitte was arrested and charged with murder. She was found guilty and later sentenced to life in prison in 2008. Her lawyers had argued that she had had a severe mental illness at the time of the murders and had not been in a fit state of mind to be held responsible for her actions.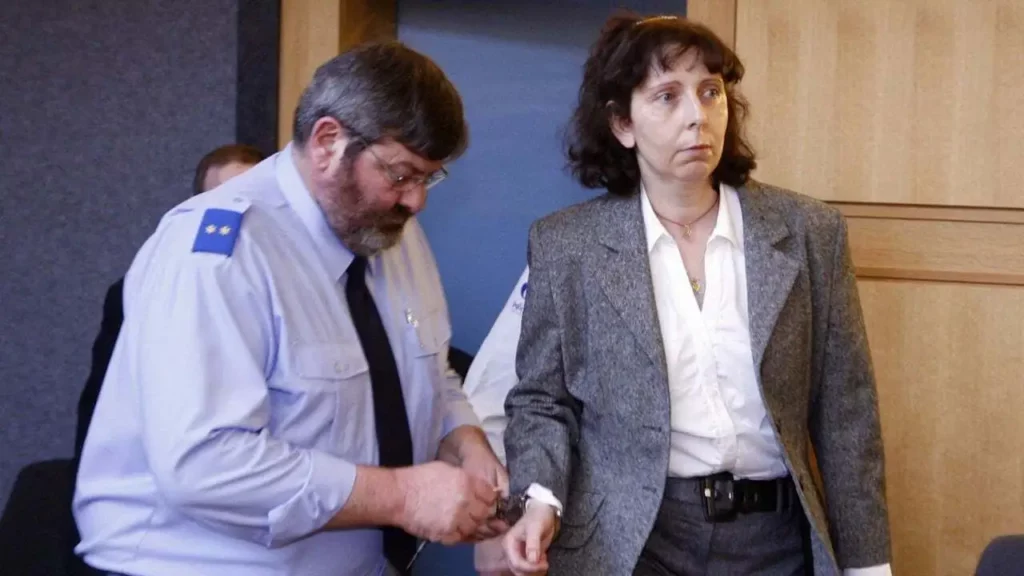 You May Also Like: Shooter Deepak Ranga Attacked Punjab Police with RPG and was Arrested Today
Despite this, Lhermitte's appeal was rejected, and she remained imprisoned for the rest of her life. Finally, however, in 2021, she was granted the right to be euthanized under Belgian law. This decision has been met with many mixed reactions, with some arguing that it is a humane way to end the suffering of someone who has been struggling with mental illness for years, while others see it as a violation of the sanctity of life.
Genevieve Lhermitte as Belgian Mother
Lhermitte's as a Belgian mother euthanasia was carried out on February 15, 2023, at a hospital in Brussels. She had reportedly requested the procedure herself, stating that she no longer wanted to live with the guilt and shame of what she had done to her children. Her request was granted after a panel of doctors determined that she met the legal criteria for euthanasia. A video is also released by Evening Standard sharing more details.
The decision to euthanize Lhermitte has sparked debate over the ethics of euthanasia and the treatment of mental illness. Belgium is one of the few countries globally where euthanasia is legal under certain circumstances, including for patients suffering from unbearable physical or psychological pain with no hope of improvement.
However, opponents of euthanasia argue that it is a slippery slope towards devaluing human life and undermines society's responsibility to provide adequate care and support for people with mental illness. The case of Genevieve Lhermitte is a tragic reminder of the devastating impact that mental illness can have on individuals and families. Moreover, it raises crucial questions about the adequacy of mental health services and the justice system's role in dealing with cases of severe mental illness.
While the decision to euthanize Lhermitte may be controversial, it is a stark reminder of the complex issues surrounding mental illness and the need for better support and treatment options for those struggling. As a society, we must continue to work towards improving mental health services and addressing the root causes of mental illness to prevent tragedies like this from happening in the future.
We hope justice should be served properly, do let us know your thoughts in the comment section below and how this should have been handled in your country.