Army Rescue Operations in Flooded Areas – Heavy rainfall since the weekends has set records for all. Various reports have been received of the collapsing of bridges, water logging, and landslides from various areas across the northern region of India. But this has not stopped yet. There are predictions that we can witness more heavy rains in the upcoming days.
Rescue Operation In Chandigarh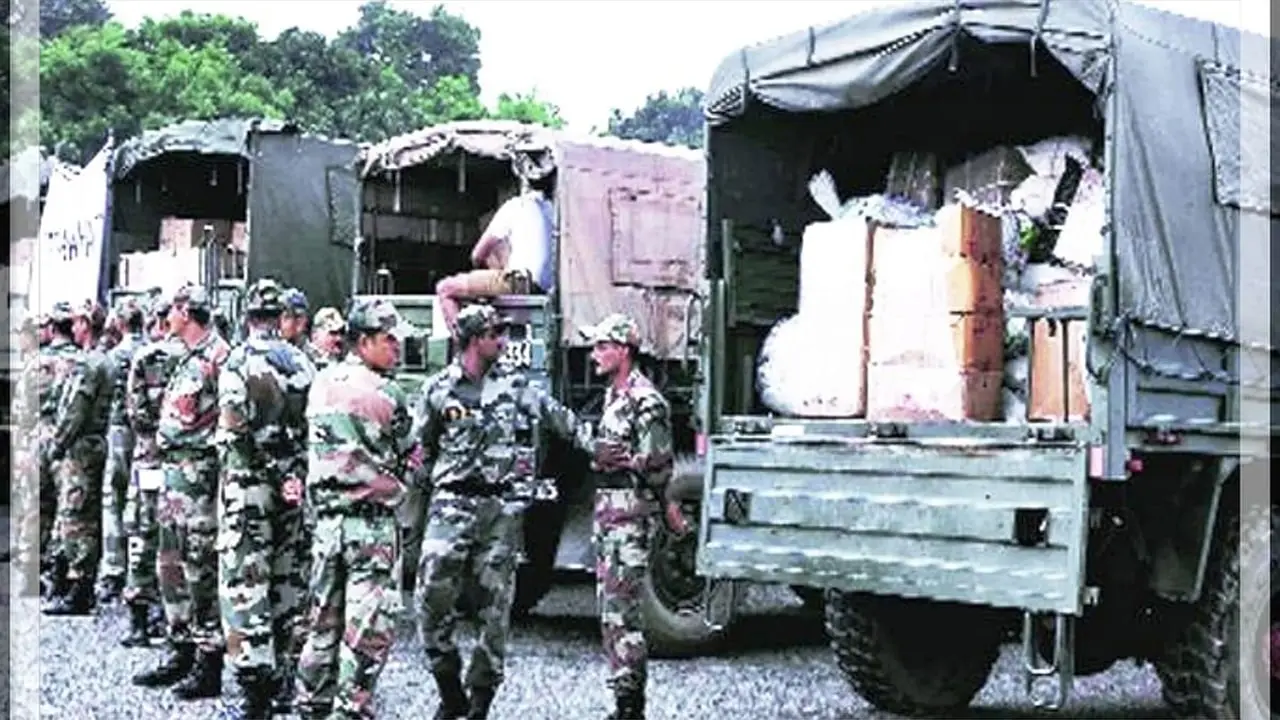 Read Also: Heavy Rains in Delhi Claim Life: 15 Houses Collapse, Woman Killed.
However, the army, police, and various rescue operators are on the line to serve the needy. Various people came forward to help those stuck due to these heavy rains. One such incident has been reported from Chandigarh, where the Indian army has shifted 910 Stundes to some safer places during their rescue operation from the Chitkara University in Chandigarh after a video gone viral which has been shot from the campus and shows how students have food in a mess flooded in the rainwater.
Western Command of the Indian Army has shared through their Twitter handle that their flood relief teams are assisting in evacuation efforts and rescue operations, and they have shifted a total of 47 civilians from Rajpura, Punjab, and 910 students of Chitkara University to a safer place during their rescue operations in the last 48 hours.
Impact On Trains and Travels
Amidst this heavy rainfall since the weekends, train service has also been affected as the trains of the Sanehwal-Ambala route have been diverted in North India. As per the official data, Train numbers 12266, 12414, 12426, 12446, 14034, and 18102 have been diverted.
Impact On Roads and Bridges
Per the official data from PWD – state Public Works Department, at least 150 rural roads and ten small bridges have been damaged in the last three days due to these heavy rains. National Highway, connecting Delhi to Dharamshala via Nangal-Una, was suspended on Sunday for 4 hours.
In Mohali, maximum damage has been reported in the Dera Bassi and Mullanpur areas along the Shivalik foothills.
Ambala Rescue Operation
In Ambala, Haryana, a report has been received that 730 girls have been trapped in the school building of Chaman Vatika Kanya Gurukul. But the Indian Army, NDRF, and police jointly shifted them to safer places during the rescue operation. 
Also, over 44 people, including women and children, have been rescued from the affected areas of Araji Sabran village of Ferozepur district.
Army Engineering is also working on repairing the embankment to prevent the breach of the Sirhind canal and trying to prevent the flooding situation in the Doraha village in Punjab and nearby areas.
To get more out of our exclusive news, Follow us on Facebook and Instagram.