Manali Bus Disaster – North India is facing the worst situation due to the heavy rains since the weekend. Various reports have been reported since the weekend, including the collapse of the bridges and cars floating in the water like paper boats. This is the worst hit in the rain rampage across the north side of India.
Manali Bus Disaster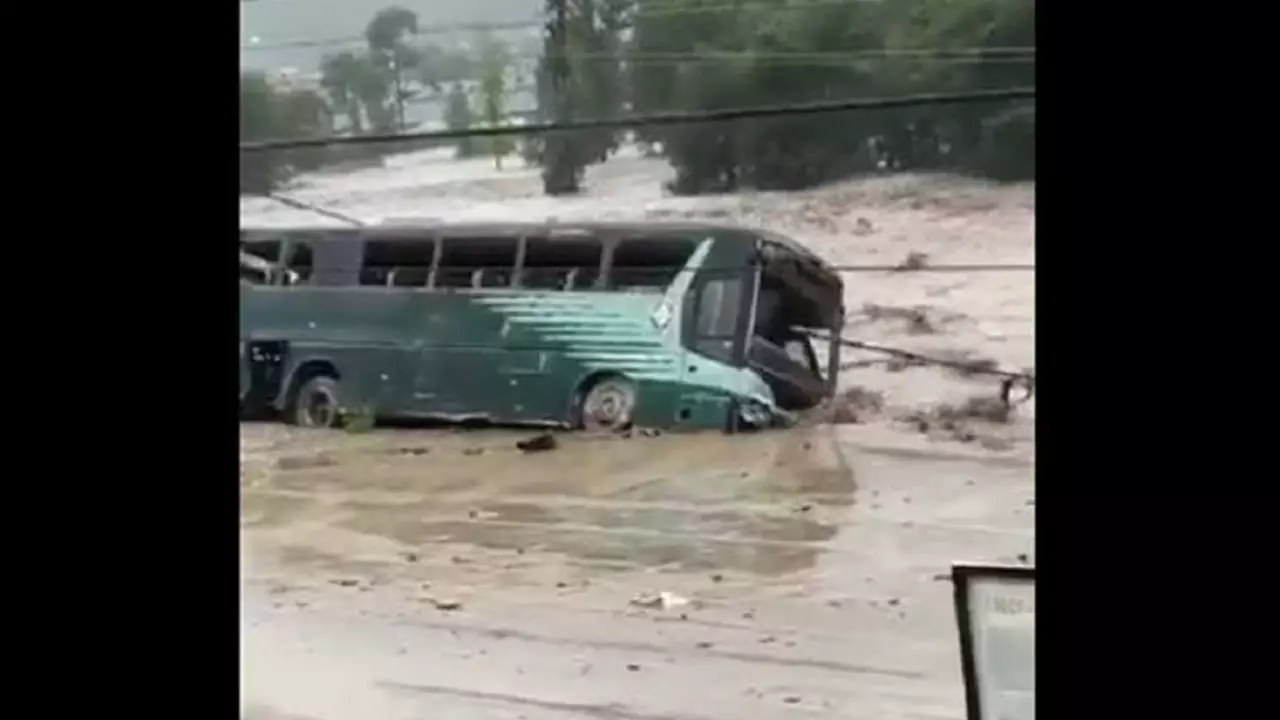 Read Also: Heavy Rains in Delhi Claim Life: 15 Houses Collapse, Woman Killed.
One more devastating incident has been reported from Manali, where a state road transport corporation bus was swept away and swallowed by the water because of the heavy rains. It is frightening to imagine if the flood can swallow a heavy vehicle and what it can do if not stopped.
As per the official data, continued rainfall over the last 72 hours has claimed the life of 14 in the hill station of Himachal Pradesh. The state government has appealed to people to stay at their homes and only go outside in case of any emergency.
This heavy rainfall has also impacted road connectivity as the officials temporarily suspended the Mandi-Kullu national highway due to the landslides. Chief Minister Sukhwinder Singh Sukhu has appealed to the people to stay in their homes for the next 24 hours because heavy rain is expected.
The government has issued three helpline numbers, 1100, 1070, and 1077, where people can call and inform if anyone is stuck in the calamity.
To get more out of our exclusive news, Follow us on Facebook and Instagram.