Two trains in Andhra Pradesh, India, the Visakhapatnam-Ragada passenger train and the Visakhapatnam-Ragada train collided on 29 October 2023 when running on the same track, Which resulted in some parts of the trains going out of the track.
Andhra Train Accident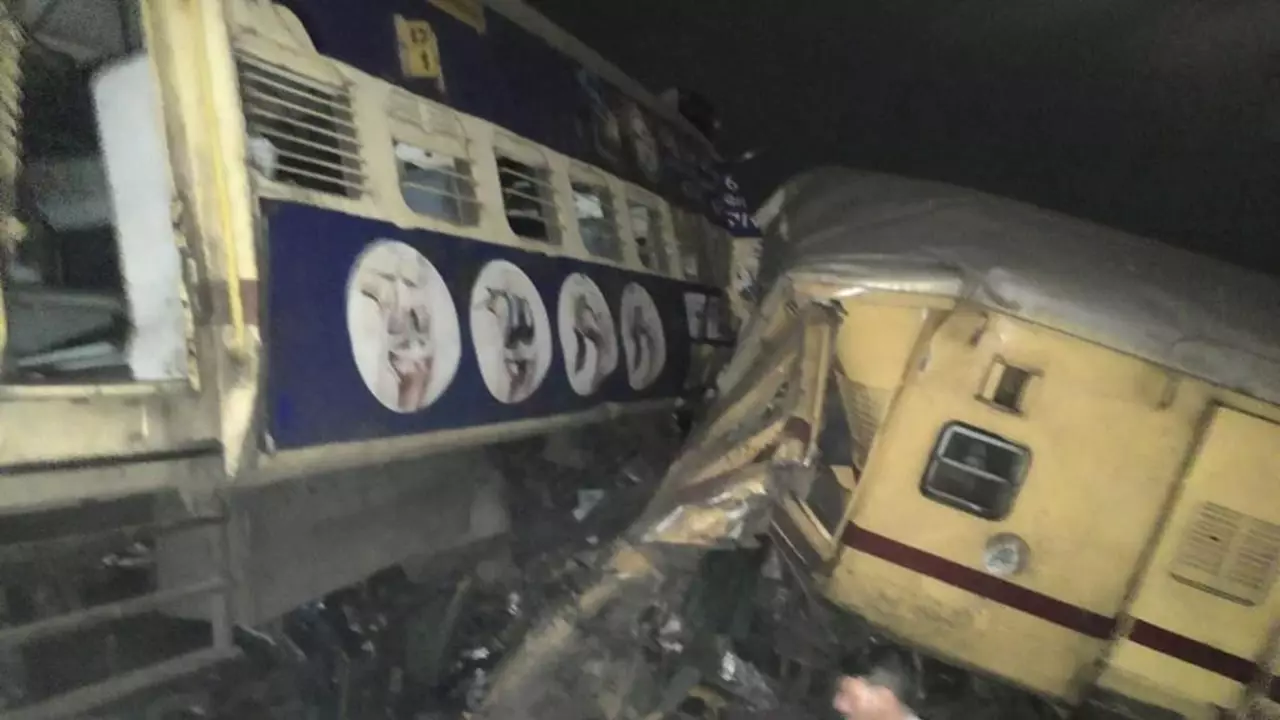 Read Also: Missile Attack Targets Egyptian Town Near Israel Border: 6 Injured.
After the investigation, it was suspected a human error, and it was said that the Andhra Train accident happened because one train didn't stop when it had to when both trains were going on the same track. Because of this train accident, 50 people have been reported injured, and 11 people have been found dead.
After the Andhra Train accident, the people responsible for the safety and security of the trains and their tracks came immediately to help the people. They brought the rescue team with them to help the people who were trapped inside the train and to provide medical help to the needy people.
The government has also announced help in monetary terms for the families of the people who had died or got injured in this train accident. The leaders of various states and PM Modi has also talked about this accident and shared their sadness for the people and their family who suffered from this accident.
Due to this accident, some trains have been stopped, and some have shifted their routes. The people in charge of fixing the train have started the restoration work so that trains can again be started on this route safely.
To get more out of our exclusive news, Join us on our WhatsApp Channel, Facebook, and Instagram.