Leopard Spotted in Bengaluru: People living in parts of southeast Bengaluru are being scarred because a leopard has been seen a lot of times in their area in the last two days. A video has also surfaced online where the leopard has been seen walking in the parking area of a building.
Leopard Spotted in Bengaluru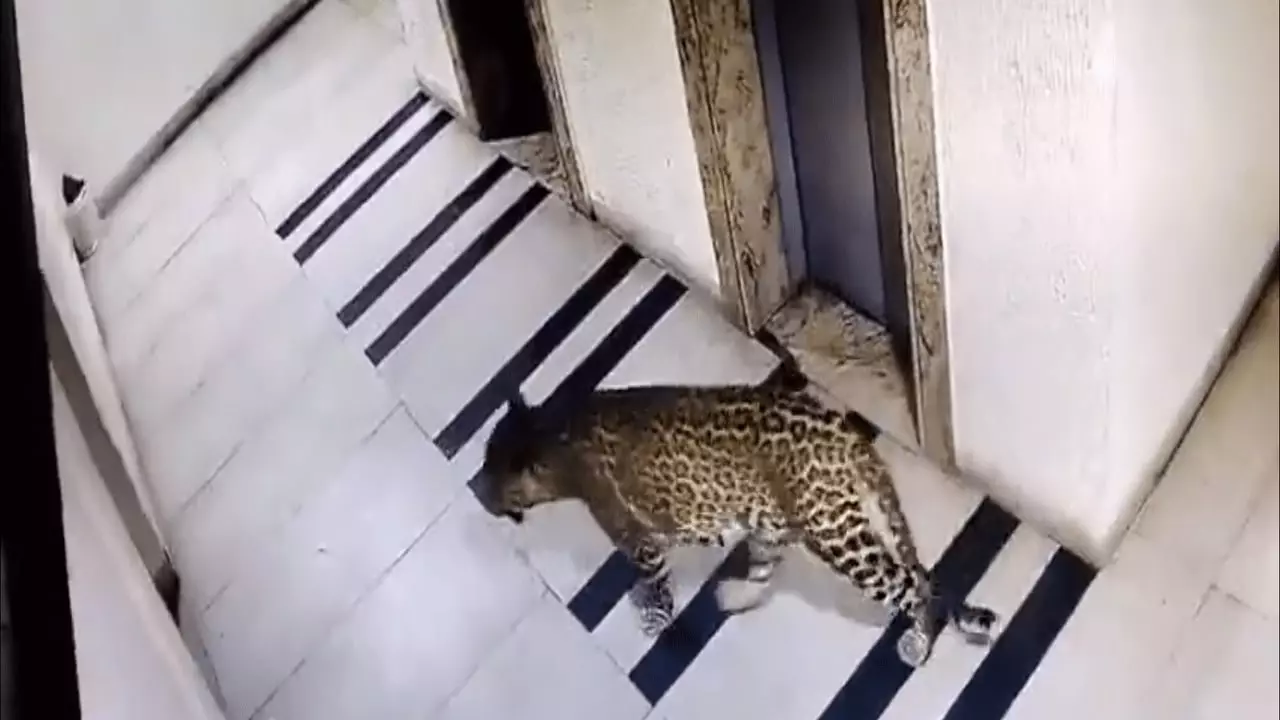 Read Also: MS Dhoni's Authentic Revelation: The Sole Moment I Seek My Phone is for Alarm Setting.
The officials who are responsible for taking care of the forest and animals in Bengaluru have started their search to find and catch the leopard. They use unique cameras and set up a team of experts to find the leopard at night. They also use drones and a special team to catch the leopard without hurting it.
Various videos have also surfaced online where the leopard has been seen walking in the residential areas of Bengaluru.
However, in the meantime, while Leopard Spotted in Bengaluru, officials have alerted the people not to go out at that time of night until they catch that leopard. Also, people have been advised to avoid areas with more trees and plants during the evening and night.
It has been said that the leopard was not looking old and might have come from the nearby national park of the forest. Police and other security forces have also come to action and assured people not to worry about it as they will catch and rescue the leopard very soon. Officials have also put police officers on duty at night near the residential areas for the safety of the people.
To get more out of our exclusive news, Join us on our WhatsApp Channel, Facebook, and Instagram.