The launch of the world's first 3D Printed Rocket was canceled just 0.5 seconds before the timing of the rocket launch.
The Launch of the World's First 3D Printed Rocket Aborted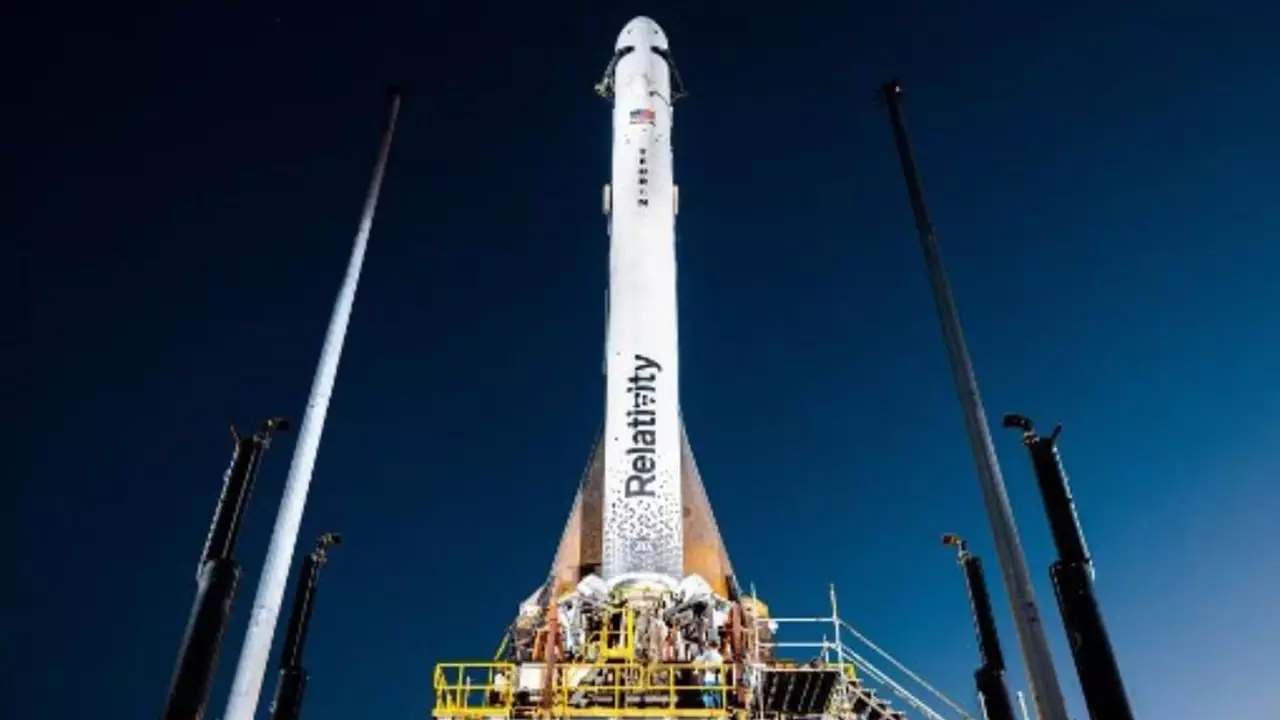 Read Also: Acer Massive Breach: Hackers Stole 160 GB of Data from the Acer's Server and Put it on Sale.
California Aerospace Startup Relativity Space's Terran 1 Rocket was set to touch the sky. Still, just some moments before, due to some automation issues, officials decided to cancel the launch of the world's first-ever 3D Printed rocket. This was the second time within a week that the Rocket launch had been aborted.
Later on, the company tried from Florida's Cape Canaveral to relaunch the rocket but was unsuccessful as this time, too, they had to cancel the launch due to pressure issues in the second stage.
The company further stated through its Twitter handle that our team has gone hard today and did more than their capacity, and we will go further in our next rocket launch date.
During the launch window of 3 hours, there was one time when the countdown was held because of a violation by a private boat in the danger zone. Last week also, the launch was aborted due to propellant temperature issues.
It has been calculated that once the Terran 1 takes off, it is set to reach the low earth orbit after 8 minutes and will get data and demonstration by using its 3D printing capabilities.
As per the Relativity Space, If the 3D printer rocket can attain low earth orbit, it would be the first privately funded rocket using methane fuel, which will be able to do so.
On the first launch, Terran 1 is not expected with any payload, but it has been said that this 3D Printed Rocket will be capable of putting a payload of 2755 pounds. The rocket has a diameter of 7.5 feet and is 110 feet tall. Further, the 85% mass of this rocket is 3D printed with metal alloys, including its engines. As per the Long Beach-based company, this is the largest ever 3D Printed Rocket made with the world's largest 3D metal printers.
The company's goal was to build a rocket that was 95% 3D Printed. The rocket is powered by Aeon engines using liquid oxygen and natural gas, capable of fueling a voyage to Mars. Terran 1 has nine 3D-printed Aeon 1 engines for its first stage and one 3D-printed Aeon Vacuum engine for its second.
The company is also building a more powerful rocket capable of a payload of 44,000 pounds which will be known as Terran R. and is scheduled to be launched next year from Cape Canaveral.