A monster 2.7kg Cane Toad has been found by a ranger doing track work in Conway National Park. All were shocked when they found this giant Cane Toad.
Read Also: Shocking: 1 Rare Orange Bat Found in Chhattisgarh's India
Ranger Kylee Gray, the ranger, had reported that while they were tracking, they had to stop their vehicle due to a snake slithering, and when they stepped down from the vehicle, they were shocked to see a Giant Cane Toad.
A giant 2.7kg Cane Toad Has been Sent to The Queensland Museum.
Further, they grabbed it and put it into a container to remove that monster from the wild. All were shocked to see that big giant and heavy cane toad that could eat anything that fits into its mouth, whether a tiny insect or a mammal. And on weighting, it has been found that the Cane Toad was around 2.7 kgs.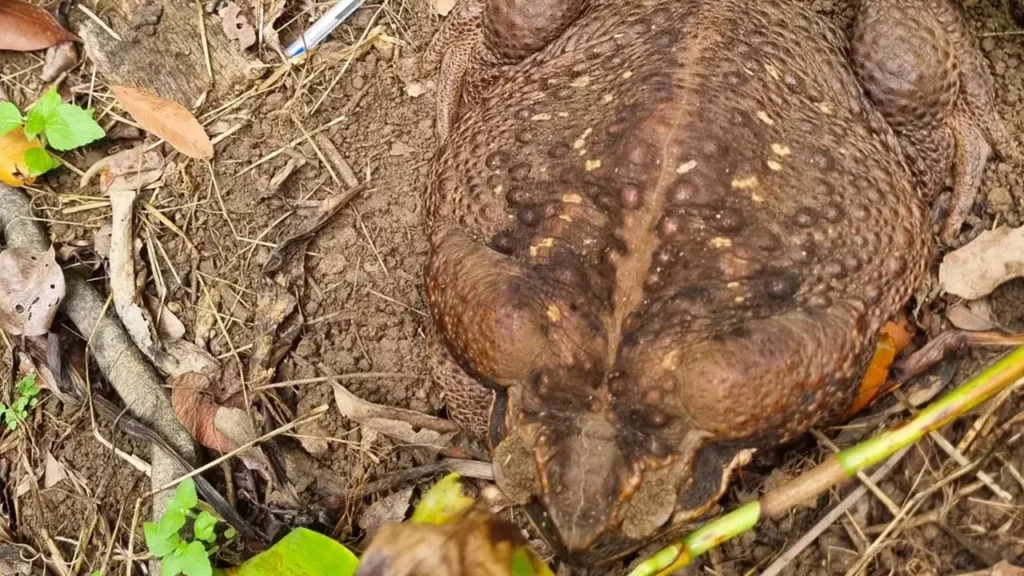 It has further stated that the 2.7kg Cane Toad is a female as female grows bigger than male cane toads. Further, Rangers reported that the Can Toad was found at an elevation of 393m which is very usual, but this 2.7kg Cane Toad raised interest amongst all the rangers.
It has still not clear the age of Can Toad, but usually, they can live for 15 years. The ranger said they are happy to eliminate this 2.7 kg cane toad from the park. And now The Queensland Museum will take care of her as she is the largest one on record.
So what are you reacting to seeing this giant cane toad? And please let us know if you have seen any giant toads or anything else earlier.