As per the data of Defillama, more than $360 million was withdrawn from the Binance Assets last Friday. World's largest and most popular exchange is struggling to hold onto assets. After the FTX crash, users started withdrawing their assets in large quantities from Binance.
CZ Calming Binance User Base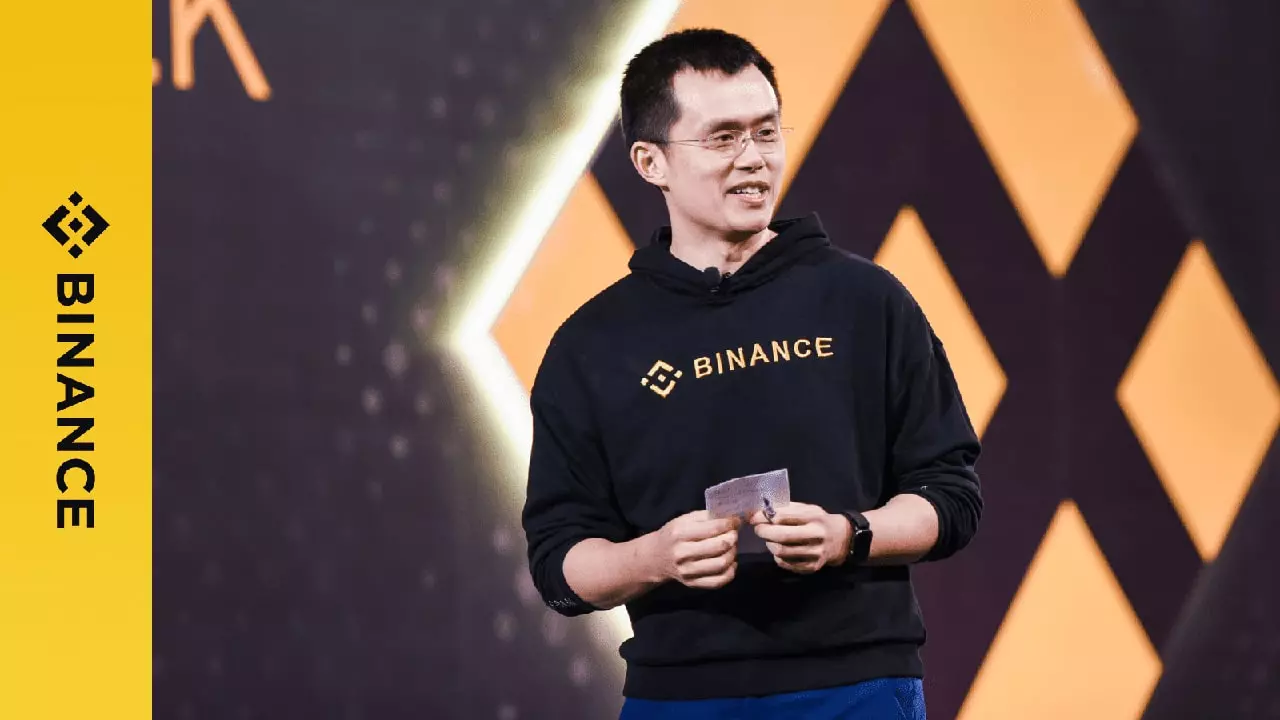 Binance CEO Changpeng Zhao is trying to calm and stabilize its users, but it seems Mr. Zhao is unsuccessful. The quantity of withdrawn is increasing day by day. A crypto data firm Nansen, on December 13, reported that people had withdrawn around $3 Billion in the previous week from the Binance Assets, which was 4% of the total assets of the world's largest crypto exchange. And now, at this time, within the last 60 days, Binance has lost around $12bn from its assets.
Mr. Zhao, also famous as CZ due to its Twitter handle, made a post on Twitter on December 14, 2022. But from that day, Binance has lost around 15% of its total assets.
Continuously Declining in Binance Assets
It has been reported that people are now lacking trust in Binance, a 29% decline has been seen in BNB within the last 2 months, and meanwhile, the quantity of BUSD has sunk by 40%. BNB and BUSD are the core coins of the largest crypto exchange and now lack trust in crypto investors.
Despite the decrease in value, Binance also lacks trust in other mediums, as Binance Assets have dropped by almost 24% since November. And its popular tokens like Matic, Gala, and Ape have reduced their Binance assets in the exchange by 40-50%.
World's Largest Crypto Exchange
Binance is still the largest crypto exchange in the world. FTX was the second one in the line. But after the crash of the FTX, there is no other exchange nearest to the Binance. But even after the monopoly, Binance is getting heavy losses. Its core BNB token has declined by around 37% within 12 months.
Binance has started no-charges spot trading for Bitcoin, but it resulted in a total loss of around $3 Billion in revenue last year. CMC data shows an overall decline of 56% in the cryptocurrency past year.
Mr. Zhao had contributed to the FTX crash when Zhao stated in one of his tweets that He was planning to sell FTX token holdings worth $580 million.
Are Binance Assets Bleeding Blue?
It is not like Binance is only losing since last year. Binance has a loss in BNB and BUSD. But it has seen a double growth in USDT and USDC, with around $6.27 billion of both the USDT and USDC in its Binance Assets. So we can't say that Binance is bleeding blue or not, as it is the largest crypto exchange and handles a lot of user assets daily.
One can't measure its decline or growth by just the withdrawal volume. As CZ, say Binance has seen more withdrawal than this during the FTX crash. So it is a matter of time. Binance also has deposits in more quantities than withdrawals regularly, as per Mr. Zhao. If someone withdraws from a small exchange this much fund, we can say it will crash, but we can't judge exchanges like Binance. Although its user data and actual holding are unclear, there is no way to measure them. So it's impossible to say whether it is a loss.
We have seen a decline in BNB and BUSD, but maybe that could be because users are swapping their assets in other cryptos in Binance. On the other hand, we have also seen an increase in USDT and USDC on Binance.
So what do you think, whether you can trust Binance or not? Do you have your funds in Binance or pull them out to your custodial wallets? Please let us know what your opinion is on cryptocurrency and Binance.