A Ukrainian Deputy Minister of Defense shared on 9 Jan 2023 how Ukrainian Surgeons performed an unbelievable job by removing the live grenade (unexploded) from the Ukrainian Soldier's body. He wrote on Facebook about removing grenades from a Ukrainian Soldier's chest "Not every wound to the heart is fatal! Military doctors operated to remove an unexploded VOG grenade from the body of a serviceman".
How Surgeon Removed the Grenade from the Ukrainian Soldier's Chest?
Andrii Verba, one of the best surgeons, has done this surgery. It also reported that he didn't use electro-coagulation to remove the grenade. Apart from this, two combat engineers were present at the time of surgery to ensure the safety of surgeons.
Electro-coagulation is a technique that involves aberrant heating of tissue, such as tumors or injuries, using the current. It may explode the grenade and kill everyone present there. He managed to remove the VOG-25 grenade from the soldier's body without Electro-coagulation, which is very hard.
Who Planted the Grenade?
Reports say who planted the grenade on the soldier's chest is confidential. Department didn't reveal any names. The date of surgery and identity is not revealed yet. The Deputy Defense Minister said the surgery worked well, and the soldier was sent for recovery and rehabilitation.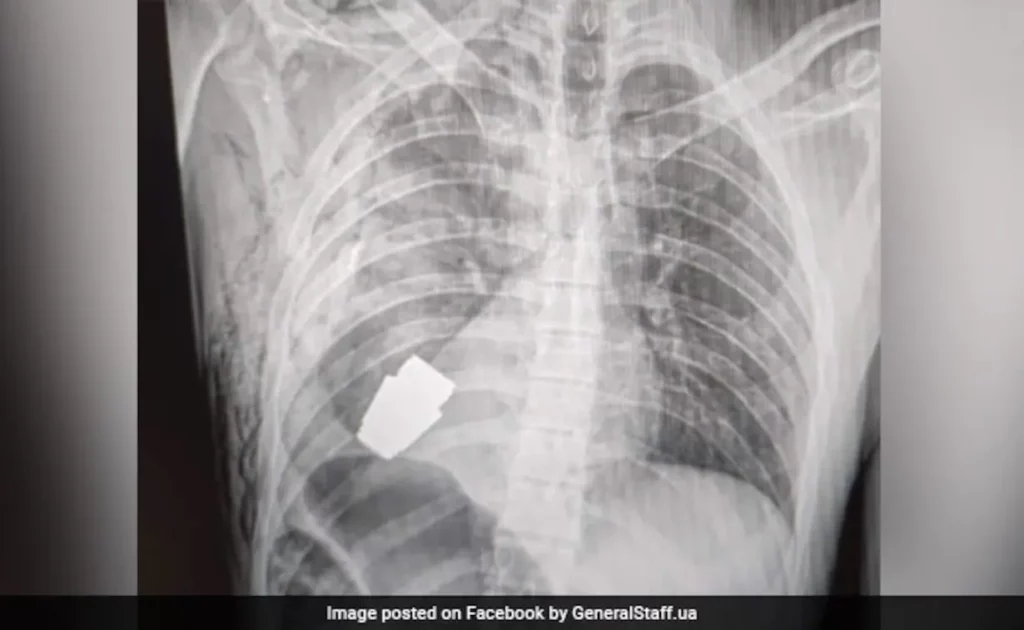 Ukraine's military released the X-Ray, showing the exact location of the VOG-25 grenade.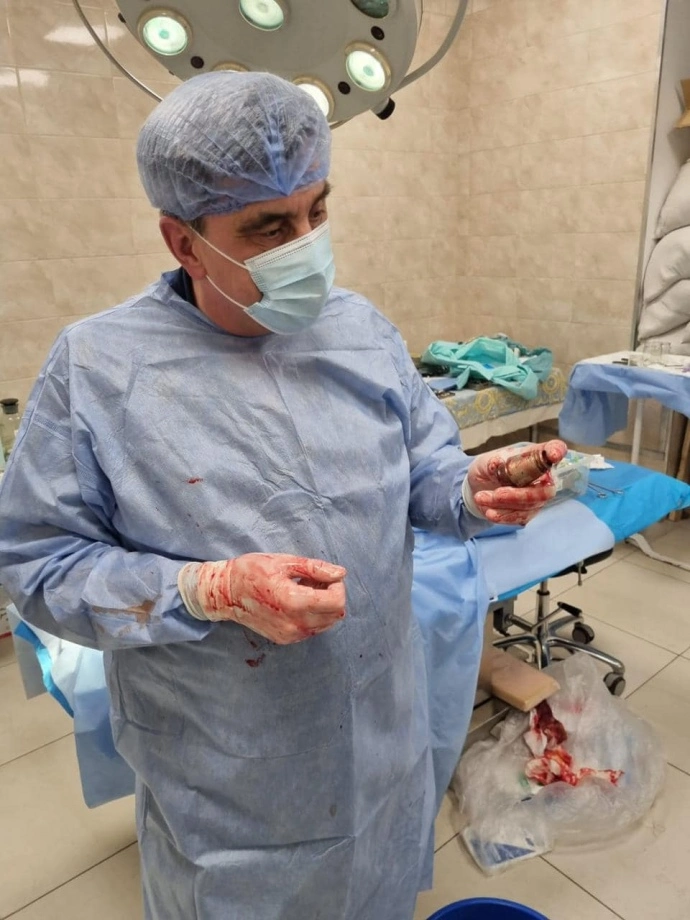 Read Also: How Hackers are using ChatGPT to Steal Money from People.
On the other side, the surgeon shows the removed grenade from the soldier's body in his hand. Social Media appreciated the bravery of the surgeon and thanked him for saving the Ukrainian soldier's life.