WhatsApp New Security Features
An Instant Messenging Platform, Whatsapp announced three new features on 13 April in its Blog, including device verification, security codes, and extra security while moving WhatsApp to another device as the company continuously adds security layers to its messaging app.
WhatsApp added in a blog the company would add these features in a few upcoming months.
In this feature, WhatsApp explained, When a user wants to move their WhatsApp account to any new device. Whatsapp asks for additional verification from the old device to save users from unauthorized attempts. WhatsApp would add an extra step for the security check-in a few months to make this platform more secure for the users.
Also, WhatsApp added some checks in the backend to prevent authenticated accounts with compromised devices from the attackers from sending messages.
Whatsapp develops this security layer to minimize the risk of WhatsApp hacks using phone malware. WhatsApp said in its blog post no action requires from the users. It will be automatically added for Android users, and they will start to roll out for IOS users.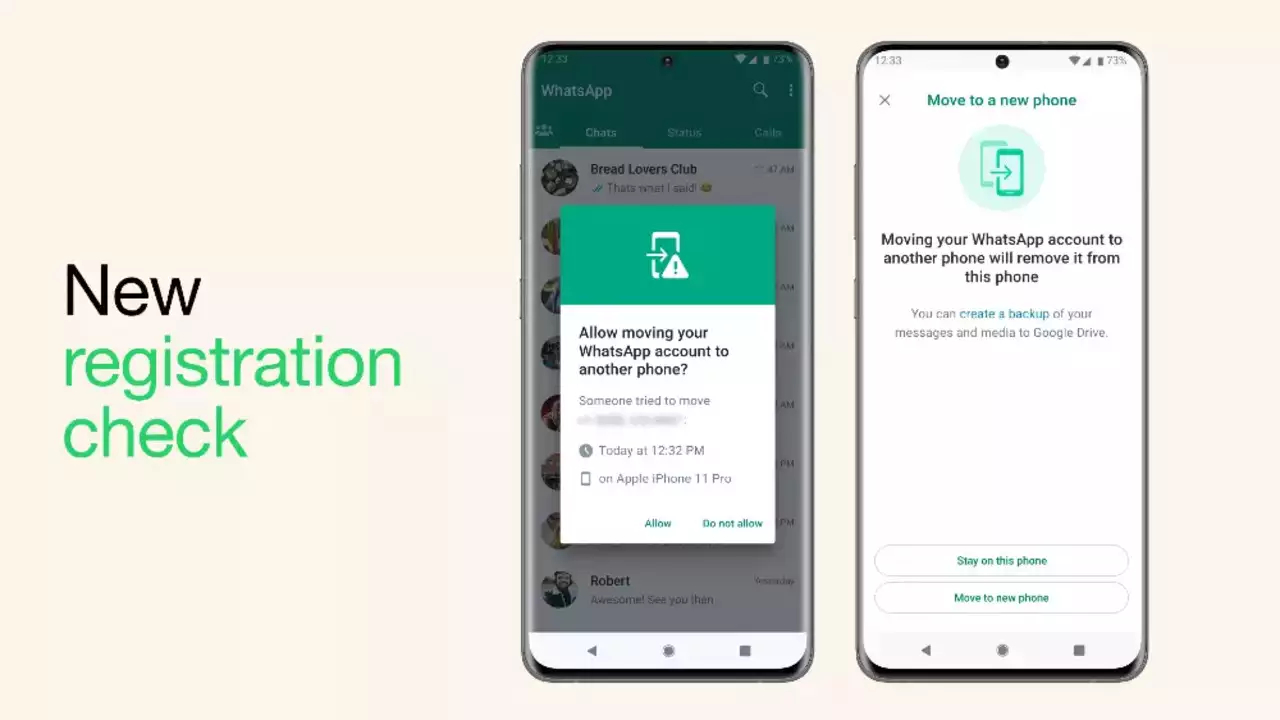 Also Read: WhatsApp to Launch Amazing Lock Chat Feature For Android Beta Users
A messaging app has introduced a feature that will automatically verify while chatting that they have a secure connection.
Also, a new feature will automatically verify 60 digit code without sharing, making the process easier and more accessible.