Violence in Manipur – More than 100 houses were set on fire by the militants in the Serou village of Kakching district of Manipur during their clash with the security forces on Sunday, as per the official report. This house also includes the house of one of the congress leaders.
Violence in Manipur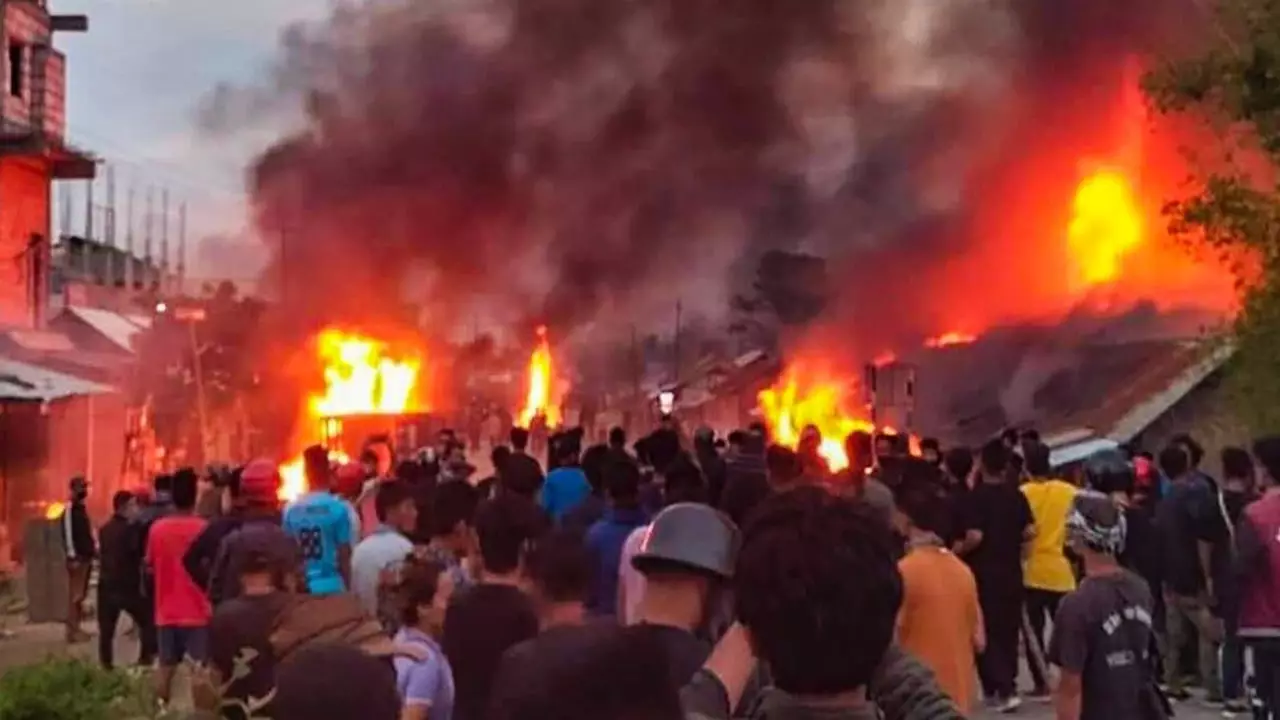 Read Also: Unidentified Suspects Set Goddess Durga Statue on Fire in Chhattisgarh.
Mob has set fire to the house of K Ranjit Singh, one of the Congress MLAs. However, all the people could escape the house without any significant injury. Heavy firing and clashes were reported between the militant group and the security forces at various parts of the district on Sunday.
A senior police officer revealed that those houses were abundant because all the residents had been shifted to the government camps earlier. But still, the number of houses that had been set on fire has not been cleared yet. Despite there are chances that the number is more than 100.
Violence in Manipur has been going on since 03 May 2023, with heavy clashes between the Meitei community. This community constitutes the majority of the state's population and lives mainly in Imphal and Kukis, which comprise 16% of the state.
A militant group also fired at the BSF team posted on the district's rural side. However, there is not any report of any casualty yet. However, police have suspected that the weapons the militant group used to attack the BSF team have been stolen from their armory.
However, police have recovered 23 more weapons within the last 24 hours amidst this Violence in Manipur, and now the police have received 202 weapons since Thursday. But still, a lot of armories are out as the state police have revealed that at least 3500 guns and over 500,000 ammunition had been stolen from the armories by the violent mobs after the clash broke out between the two on 03 May 2023.
Since then, the violence has taken 98 lives so far and left 310 people injured. Over 4,000 arson cases have been reported 36,000 people have been displaced, as per the official reports.
To get more out of our exclusive news, Follow us on Facebook and Instagram.