A 16-year-old teen girl was arrested after an incident of a US hotel fire because of a heated conversation with her mother during their vacation in Ocala, Florida.
US Hotel Fire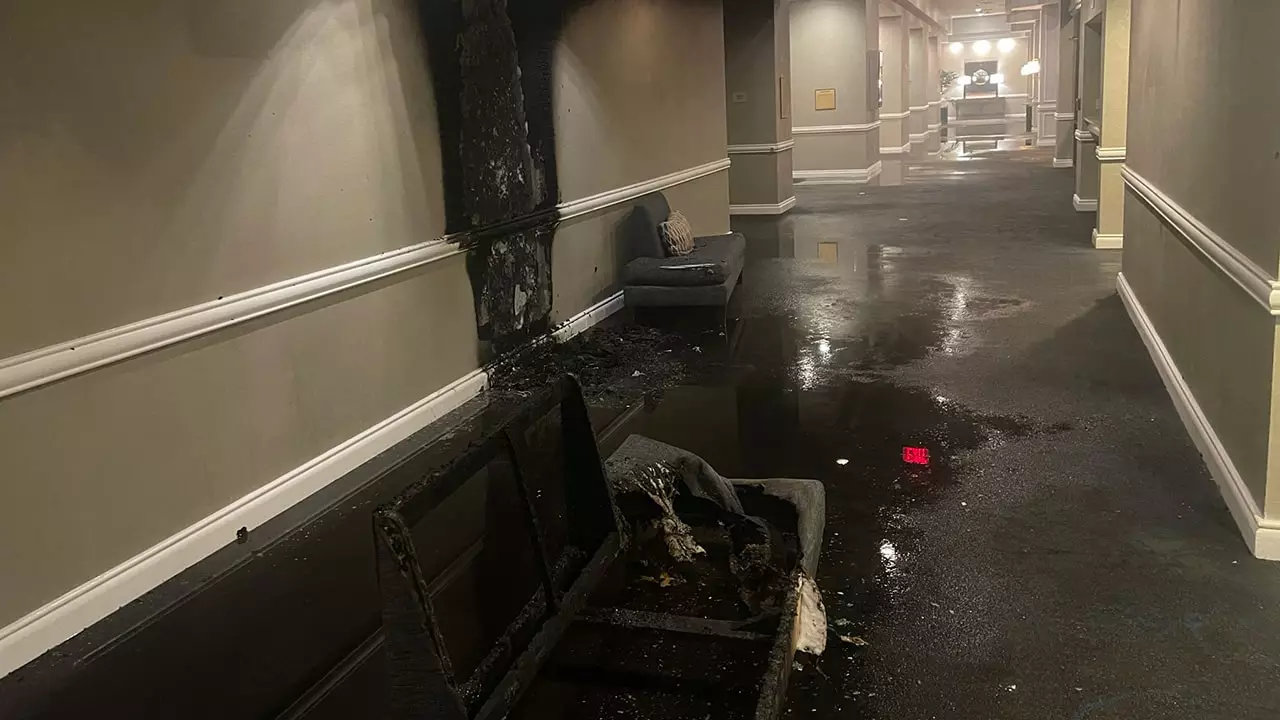 Read Also: Mysterious Creature Found on Australian Beach Sparks Mermaid Speculation.
The incident of the US hotel fire has happened around 03:20 am on Tuesday when Isabella Faith Adeline Garcia and her mother visited the Ocala Hilton on SW 36th Avenue from Peoria, Illinois. As per the police reports, Garcia called the police after 3-5 minutes of setting up the fire.
Garcia told the police that she got into a fight with her mother, and her mother had booked another room for herself, and she was also not picking up her calls. She said she was so afraid and didn't understand what to do. There was this couch in the hotel. I don't know at that time what to do.
While her mother said that she and her daughter were on vacation in Orlando, and they had spent their day at Ocala to visit the springs on their way to Daytona Beach. Her mother further said that during their stay at the hotel, both of them have caught in a fight, where Garcia told her that she was a horrible mother and she hated her, which was not abnormal as per the mother.
Further, the mother confirmed that she had booked a new room to stop escalating the fight and then informed Garcia to inform her about the new room, but after 15 minutes, she heard the fire alarm and learned about the incident of the hotel fire. She checked whether Garcia had evacuated the room and discovered she was standing in the parking lot.
Mother told the police she was a good girl and had never done anything like this.
Ocala PD has confirmed that all the 320 guests were evacuated safely and then allowed back to their rooms on the same morning. The fire extinguishing team arrived at the hotel within seven minutes after the first responders. No injury has been reported due to the fire.
However, Garcia has been charged with arson of an occupied structure and criminal mischief over $1,000. At the same time, the hotel management has estimated the damages to be nearly a couple of hundred thousand dollars.
To get more out of our exclusive news, Follow us on Facebook and Instagram.