The remains of a mermaid and a human-shaped mysterious creature have been found washed up on an Australian Beach, which has baffled people. Bobbi-lee Oates, 34, while strolling on Long Beach in Keppel Sands, Queensland, comes around the skeletal remains of this mermaid-like creature.
Mysterious Creature Found on Australian Beach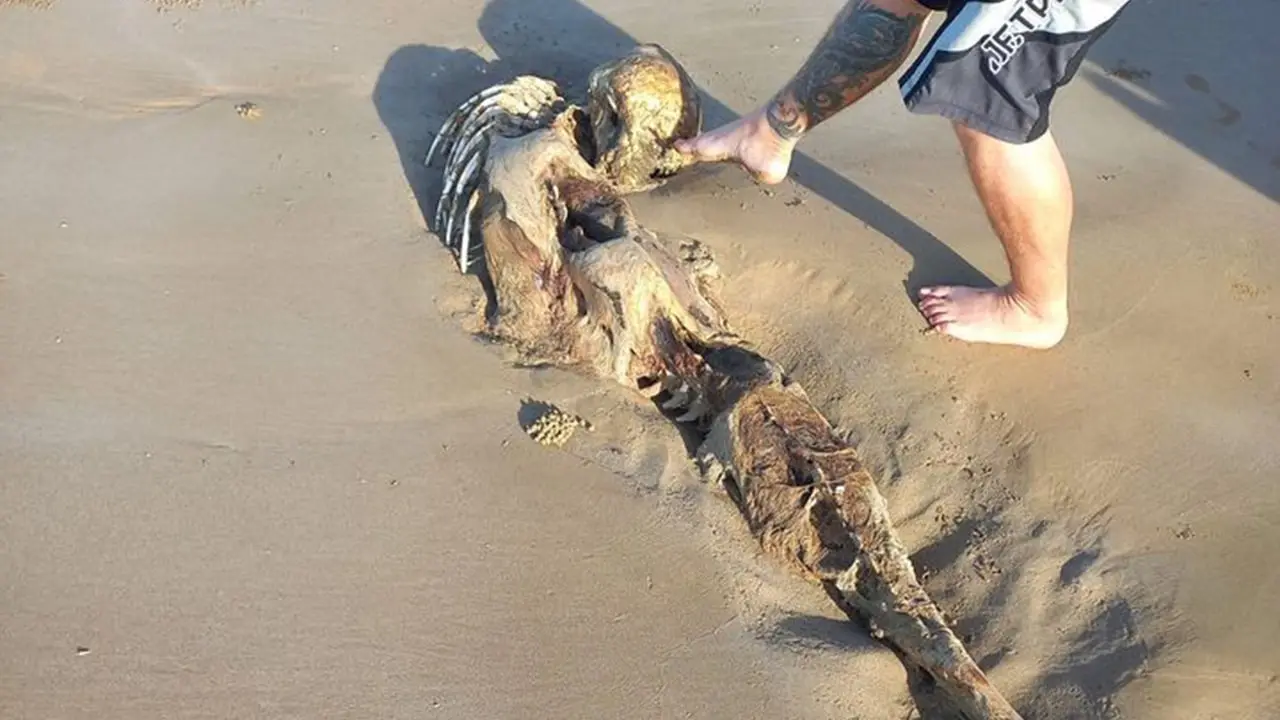 Read Also: Study Reveals Increased Ovarian Cancer Risk for Hairdressers, Beauticians and Accountants.
At first sight, the skeleton looked like a human, but when washed off properly, it was found that the remains looked like the remains of the mermaid. Oates said they were diving around the beach, looking for a space for a campsite. But they could not help but see these skulls, which looked like human ones. So they stopped there to clear their confusion. Why does this look like a human skull?
Oates shared images of the mysterious creature on Facebook to get some help in identifying the creature, and the images went viral on social media in no time. Some people said that Oates had caught a mermaid or siren.
To get more out of our exclusive news, Follow us on Facebook and Instagram.