'Twitter Verified' has unfollowed 420,000 legacy accounts, and now following, no one after those legacy accounts were enjoying the privileges of the "Twitter Blue" subscription without paying to continue the subscription.
Twitter Verified' unfollowed 420,000 legacy accounts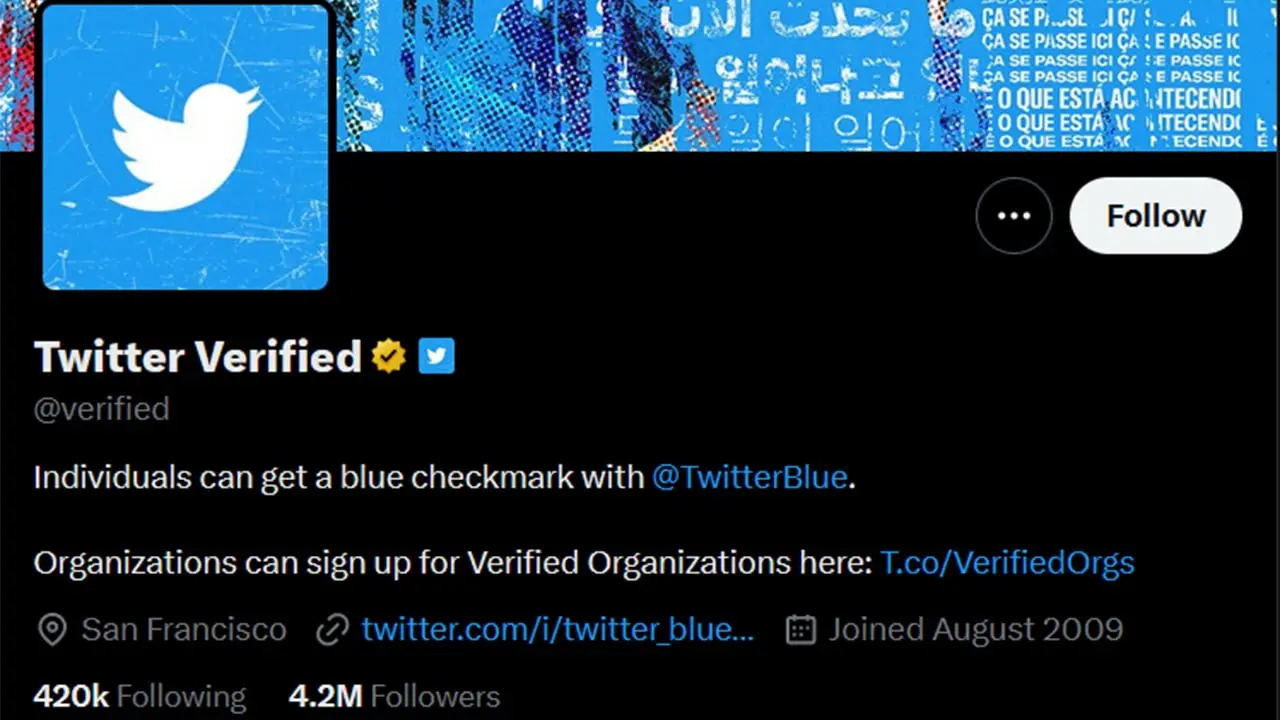 Read Also: Venomous Cobra on Board: Pilot hailed as Hero for Safe Emergency Landing.
Twitter Verified handler now has no followings. Twitter users only got the blue verification tick after being followed by the "Twitter Verified" handler.
Twitter CEO Elon Musk has already warned users that users who want a "Blue Verification Mark" with their name should have to pay the "Twitter Blue" Subscription, failing which they will lose the blue mark from 01 April 2023. Further said that from 1st April, they would start binding up their legacy verified program, and Twitter legacy accounts will start losing the blue checkmark. They must roll into their Twitter Blue Subscription if they want the blue check mark. However, it is still unclear how Twitter will deal with those accounts with "notable" mentioned on them.
The company has not revoked the Twitter Legacy Blue Verified Check Mark from many accounts. However, various big companies have rolled into the subscription model to save their brand reputation.
The company has announced discontinuing its legacy blue ticks and starting the "Verification of organization" service worldwide. The company mentioned that a verification organization would be a new way to differentiate organizations from their affiliates. Twitter Blue is for organizations rather than for individuals. This feature is a web-based feature for now and will cost $1000/ month per organization and $50 for each additional affiliate.