On Wednesday, Sikkim faced the situation of a cloudburst over the Lhonak Lake. This Sikkim cloudburst led to a flash flood in the Teesta River basin, devastatingly losing 14 lives and 102 missing, including 22 army personnel.
Sikkim Cloudburst Aftermath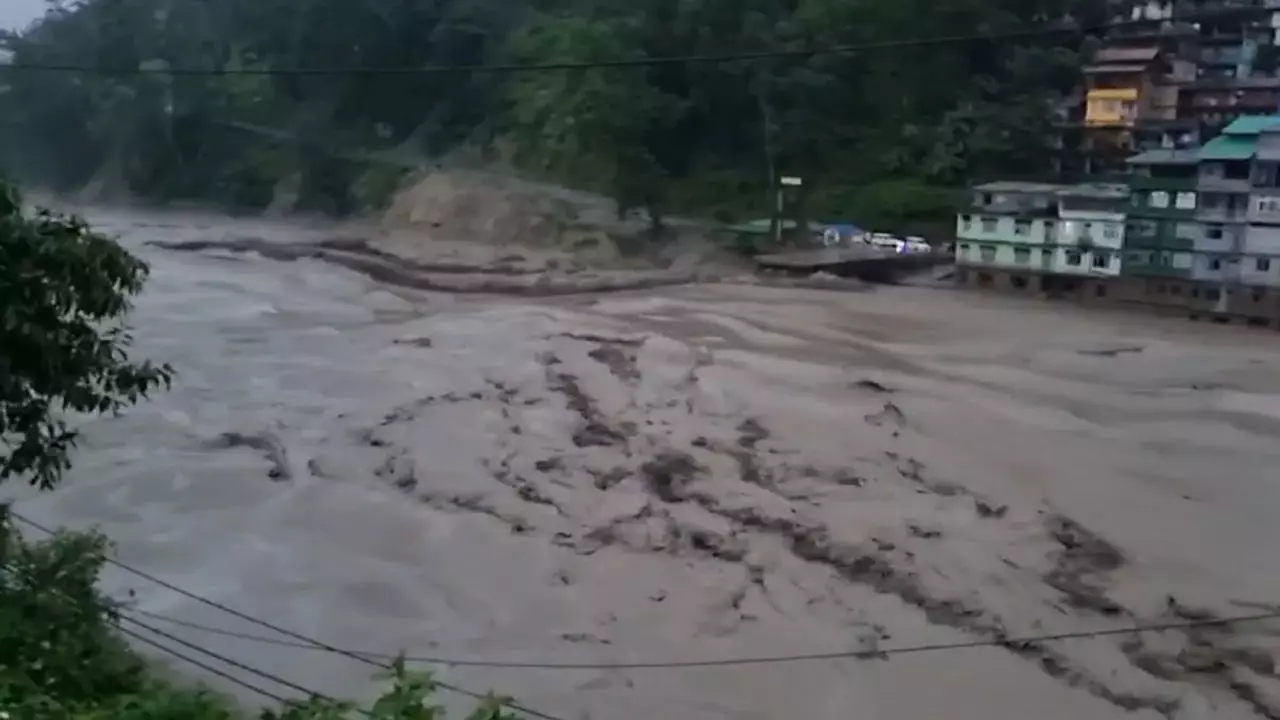 Read Also: Exposing the Startling Paris Bedbug Epidemic: Unveiling Root Causes, Rising Alarms, and Overwhelming Public Outcry.
However, the missing personnel were discovered and rescued later, and all deceased were identified as civilians. The flood commenced due to the release of the water from Chungthang dam around 01:30 am, which led to a rise in the water levels around 15-20 feet high downstream and caused more than 3000 tourists to be stranded at various parts of Sikkim.
The chief secretary of Sikkim has confirmed that this Sikkim cloudburst has resulted in devastating damage to the infrastructure, as 14 bridges have collapsed due to the flood.
The education department has declared that all the schools in Mangan, Pakyong, Gangtok, and Namchi districts will remain closed till 08 October 2023.
To get more out of our exclusive news, Join us on our WhatsApp Channel, Facebook, and Instagram.