Who can forget the Sri Lanka vs. Bangladesh Match of the ODI World Cup 2023 played in Delhi earlier this Monday, where the controversy between Sri Lanka and Bangladesh took an aggressive turn? When the captain of the Bangladesh Team, Shakib Al Hasan, refused to take back his appeal of time out against Angelo Mathews and later on, due to that appeal, Mathews had to go back without playing a single ball.
Angelo Mathews vs Shakib Al Hasan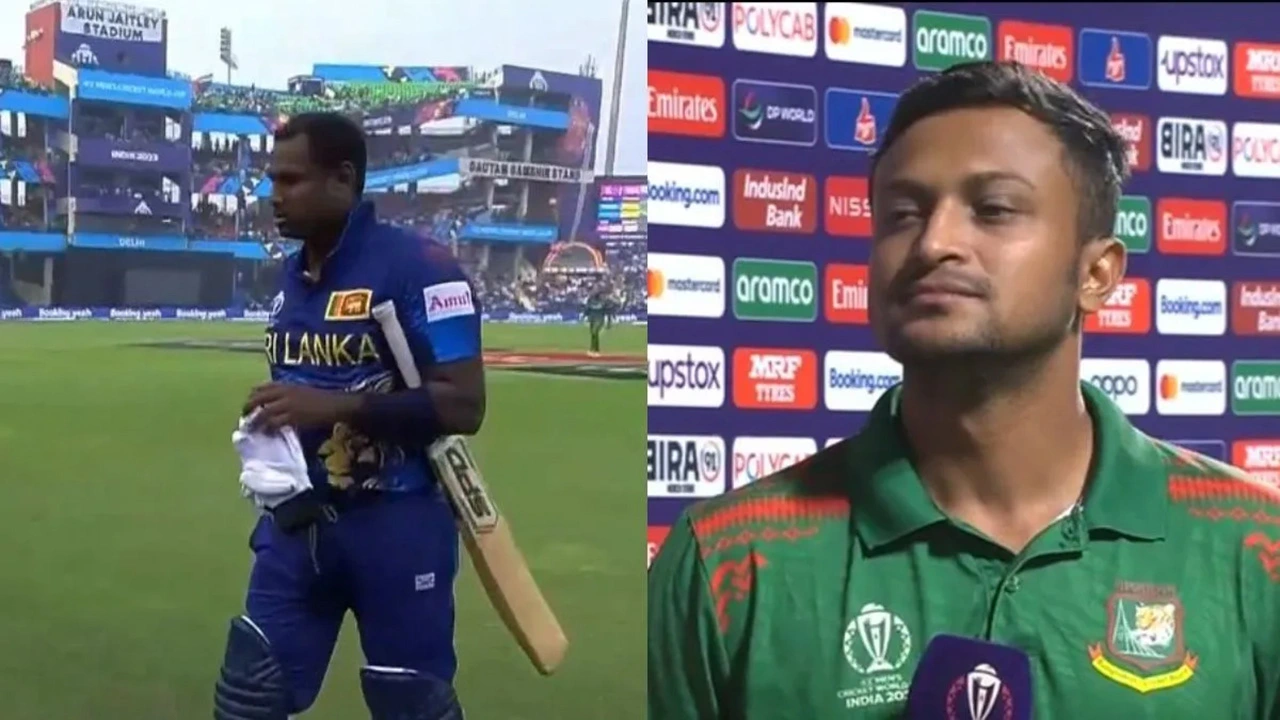 Read Also: New Regulations: Deepfake Videos May Cost You ₹1 Lakh and 3 Years in Jail
Trevin Mathews, brother of Angelo Mathews, has warned Shakib Al Hasan that he is not welcome in Sri Lanka now, and if he dares to come, he might face backlash from the Sri Lankan fans as they are angry by his decision.
He further said we are very disappointed with Shakib, who lacks sportsmanship and humanity in the gentlemen's game. He said Shakib is not welcomed in Sri Lanka, and if he still comes, he has to face stones and the annoyance from the fans.
The controversy started when Angelo Mathews was coming to bat, but he discovered his helmet strap was broken. He asked for another helmet, but the umpire gave him time out before he could be put on guard. Mathews then went to Shakib Al Hasan to withdraw his appeal, but he refused. And at that moment, the controversy started between the two teams.
To get more out of our exclusive news, Join us on our WhatsApp Channel, Facebook, and Instagram.