Russia's first mission to the moon in almost 50 years successfully placed a lander in orbit of the moon on Wednesday.
Russia's Luna-25 Spacecraft Experiences Orbit Glitch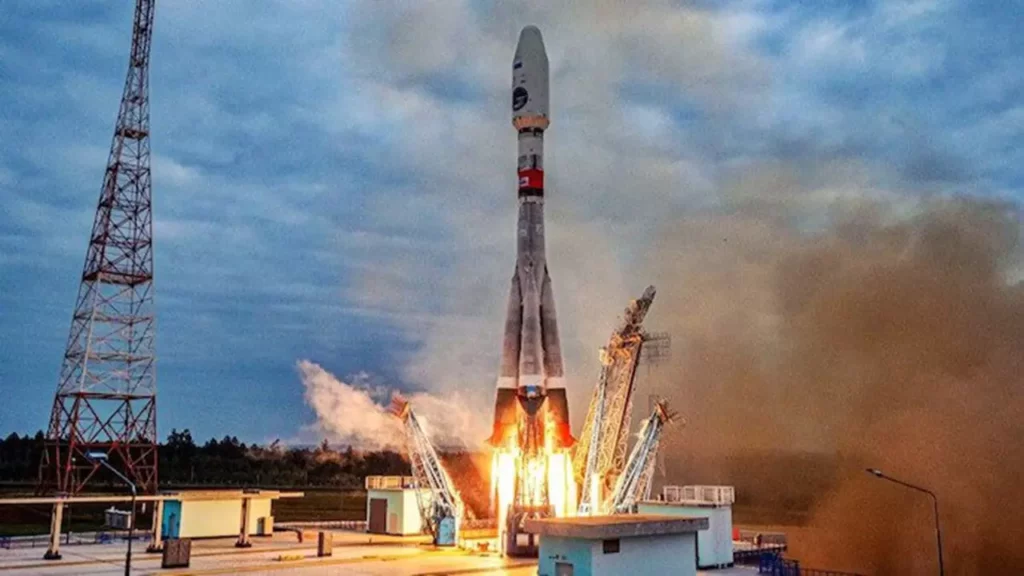 Read Also: Musk vs Zuckerberg: Epic Clash Looms as Tensions Reach Fever Pitch!
However, Russia's Space Agency Roscosmos detected some emergency during the maneuver on Saturday by Russia's Luna-25 spacecraft. Russia's space agency has said that thrust has been released to transfer the probe onto the pre-landing orbit. And during the mission, an emergency occurred on the board of the automatic station, which did not allow the maneuver to be carried out within the specific conditions.
The lander, launched from the Vostochny cosmodrome in the country's Far East in the first Russian moon mission in almost 50 years, was successfully placed in Earth's orbit on Wednesday. However, the Roscosmos has not yet revealed whether this emergency would lead to a delay in Luna-25 to land on the moon or not.
Earlier in June, the chief of Roscosmos, Yuri Borisov, told President Vladimir Putin that these types of missions are risky, with a success rate of 70%. However, the probe is expected to remain on the moon's surface for over one year, and its task will be to collect the samples and analyze the soil.
To get more out of our exclusive news, Follow us on Facebook and Instagram.