Space Satelite – January 20, 2023, A new colony of Emperor Penguins has been discovered in Verleger Point, West Antarctica using Satelite Mapping Technology.
Emperor Penguins in Verleger Point, West Antarctica Using Space Satelite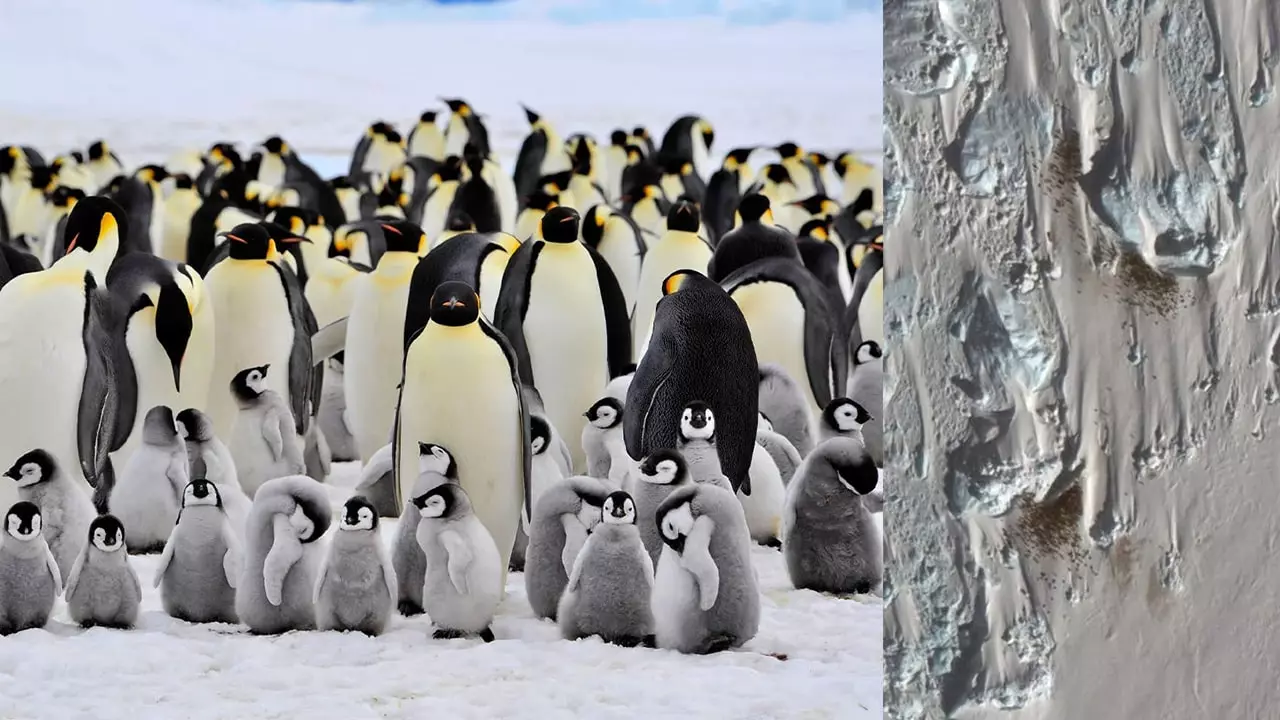 Read Also: Shocking – Viral Photo Shows 2.7KG Cane Toad Found in Australia.
It has been reported that the discovery was done in December but postponed to publicize by January and revealed to all on Penguin Awareness Day. The scientist has said that the spices were rare and found because of the Penguin Poop, which is of brown color and easy to trace on ice rocks. Thus it leads to the discovery of a new hidden colony of penguins.
Penguins Poop Images by MAXAR WorldView3
The images are shot by the high-resolution MAXAR WorldView3, which space energies use to discover and supervise this types of Hidden Penguin Colony.
These penguins are not easily accessible because they are found in areas with temperatures of -60C or lower. So can't be efficiently studyable or traceable.
This new discovery of a Hidden Penguin Colony with the help of space settalite reported that this colony is the house of around 500 birds, and with the discovery of this hidden penguin colony, now there are 66 colonies around the coastline as per BAS (British Antarctic Survey)
BAS also warned that these species are unsustainable due to the loss of sea ice and are projected to lose 80% of them within the end of this century.
However, Dr. Peter Fretwell – The Lead Researcher – reported this discovery was exciting. Further stated that the images by MAXAR WorldView3 of the coastline helped them to discover various hidden penguin colonies. But he also stated that this new discovery was small and poorly affected by the ice sea.
BAS is known for its discovery programs. It has been working on discovering the penguin's hidden colonies for the last 15 years and has found a lot of colonies using Space Satellite Images.
So are you also a penguin lover who loves to discover new and hidden penguin species? Feel free to share with us. It has also been rumored that penguins are such species that can also live in space. What do you think about that? Please share your views with us.