Bharat is celebrating its 74th Republic Day Today in full of Josh. Our Prime Minister Narendra Modi greets the whole nation of India on the occasion of the 74th Year of Republic Day. PM said this day is unique because the entire country is celebrating the day of Independence. He wished the entire nation on Twitter for Republic Day.
President of Egypt Abdel Fattah Al Sisi is the chief guest for Republic Day this Year. 120 Members of the Egyptian contingent also marched during the celebration of the Kartavaya Path. The theme of the festival is Jan-Bhagidari this Year.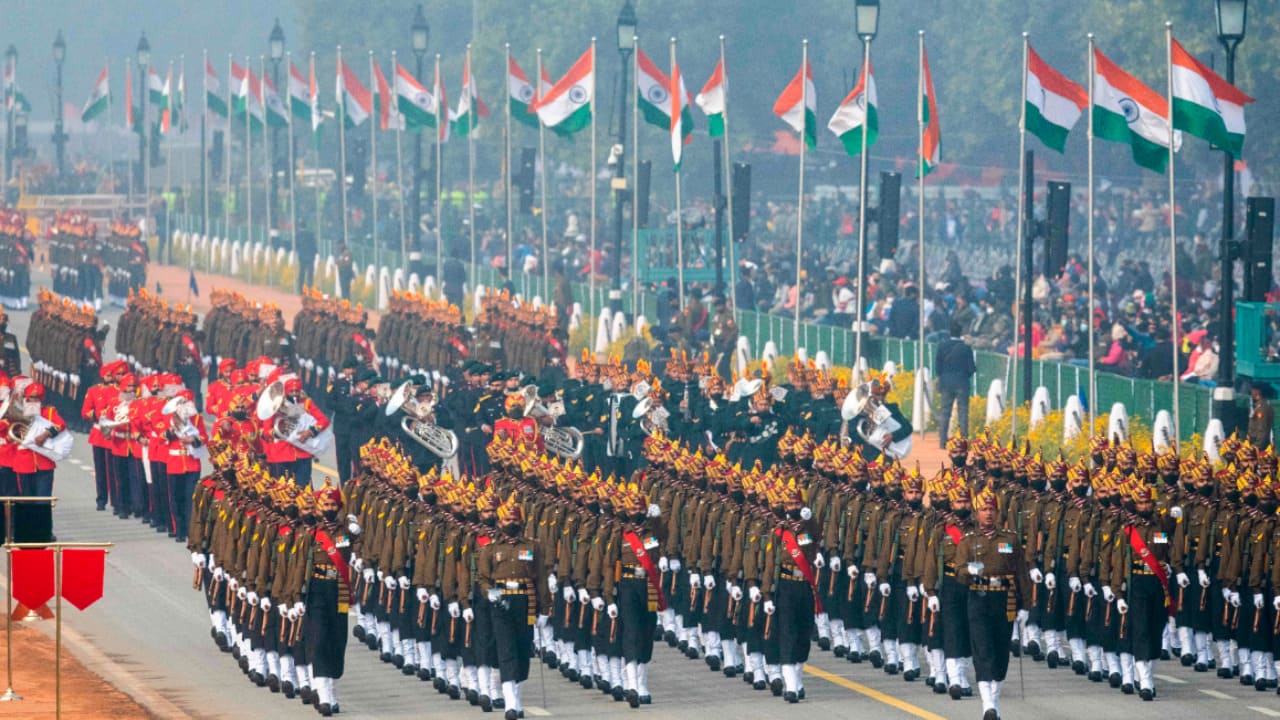 Also Read: Indian Air Force Sergeant Arrested For Hoax Call over Rajdhani Express Train
What are the activities during Parade on Republic Day?
The parade will begin at 10 AM in Delhi with India's Military. The parade includes India's rich tradition, cultural heritage, and spectacle of the nation's progress and achievements. Indian Armed force showcases its talent on parade through Horse Shows, dance performances, Motorcycle Displays, Air Warrior Drills, Navy Bands, and martial arts. Women riders also showcase their talent in the parade, and apart from this, 503 dancers can dance to show the culture of Nari Shakti during the parade.
According to Delhi Police, Security is tightened in the capital. Around 6000 Security personnel are deployed, and a lot of barricading is placed in Delhi with dogs sniffer and metal detectors. It might be 65,000 people were available on parade.