A video of PM Modi in Paris went viral on social media, where he was seen raising a toast during a banquet dinner hosted by French President Emmanuel Macron at the Louvre Museum Paris.
PM Modi's Toast in Paris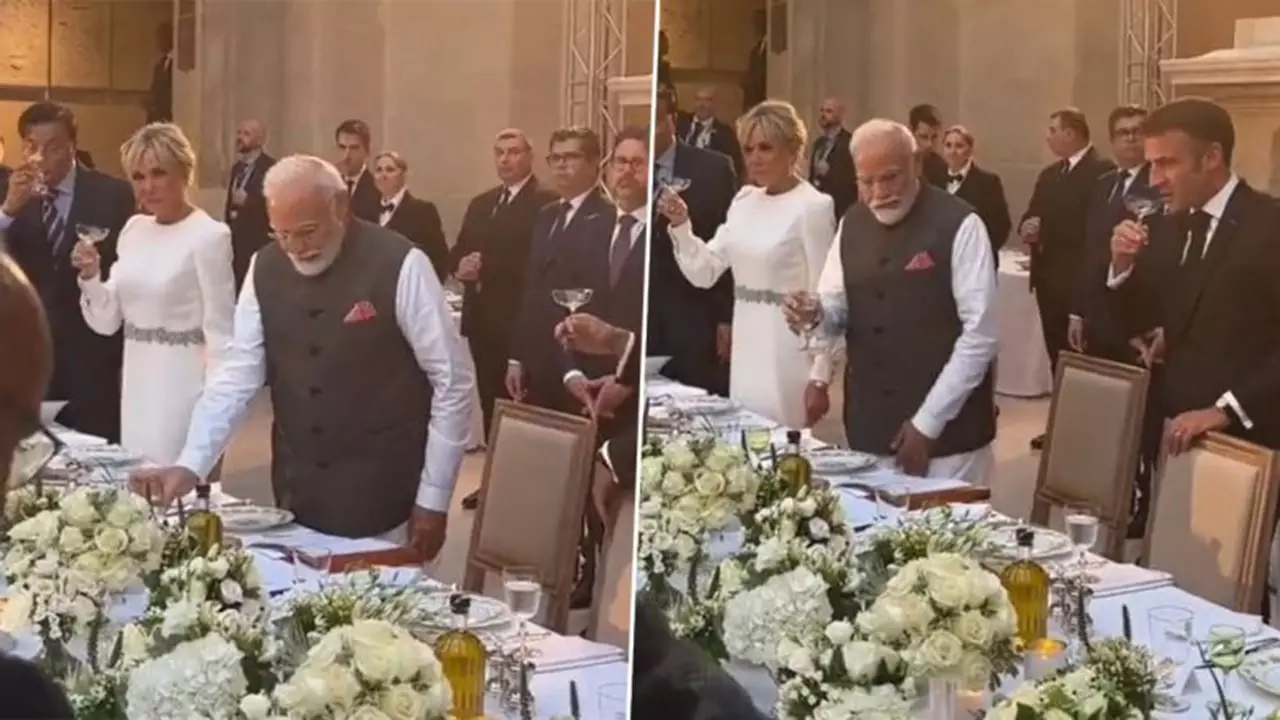 Read Also: Spam Attacks Lead to Activity Limitations on Threads Feature, Elon Musk Reacts as 'Copycat.
So what was special about this toast by PM Narendra Modi? Let's know. He for sure raised a toast as a tradition to cheer but didn't drink, although he kept the glass of alcohol aside.
PM Narendra Modi is well known for his practice of abstaining from alcohol, and as per the viral video, PM Modi has been seen raising a toast and then keeping the glass aside politely after the toast during a banquet dinner during his two days Paris Visit from 13 July – 14 July 2023.
To get more out of our exclusive news, Follow us on Facebook and Instagram.