North Korea fired two cruise missiles from a submarine and showed anger at the US because the US and South Korea started large-scale military drills. Kim Jong Un's regime said they fired two cruise missiles from a submarine on Sunday, covering a distance of 1500 KM before hitting the target. The United States does not bar North Korea from testing Cruise missiles test. However, this test proves a potential danger that can damage the bases of the United States and South Korea with a nuclear weapon.
Why North Korea Fired Missiles?
The Joint Chief of South Korea confirmed North Korea fired these unidentified missiles on Sunday from the submarine. The intelligence authorities are analyzing the Detailed specifications. Rockets fired by North Korea include an intercontinental ballistic missile designed to deliver Weapons to the United States. This test increased the tensions between both countries, South Korea and the United States, and forced them to hold the Freedom Shield combined exercise from Monday to March 2023.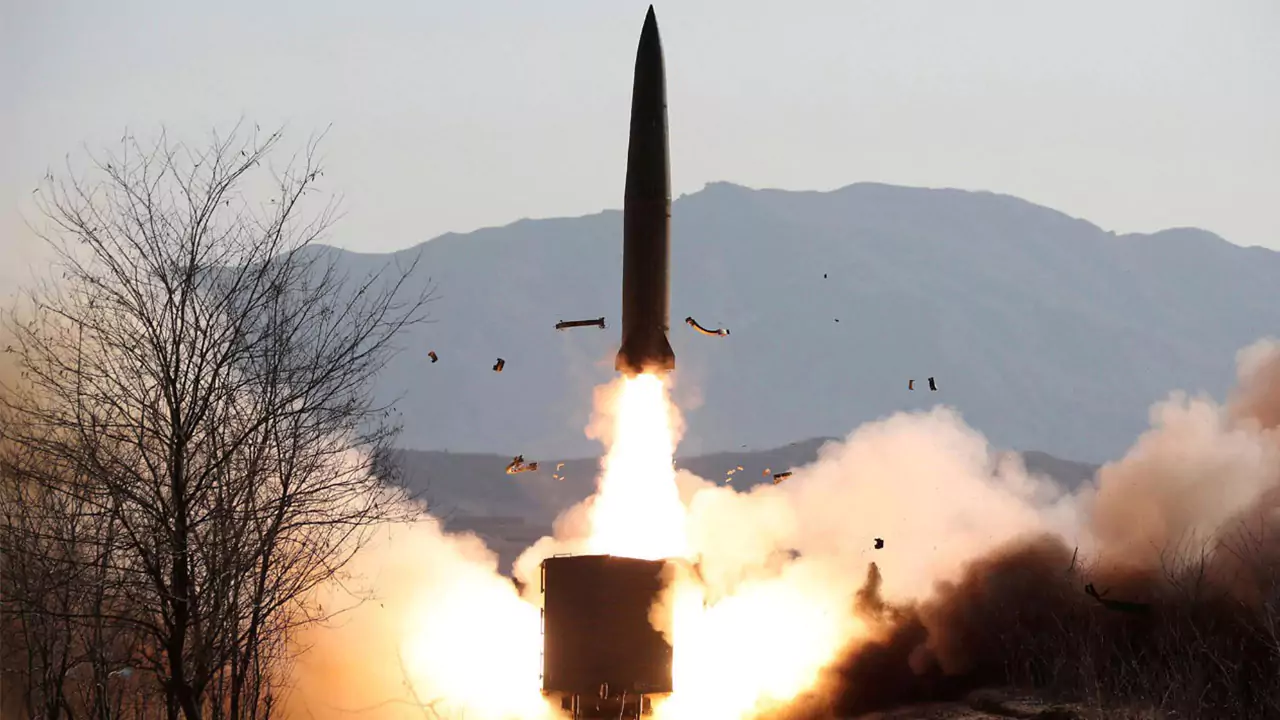 Also Read: Norway Did a Great Job By Seizing Crypto Worth $5.8 Million Stolen by the North Korean Hackers.
The US-South Korea drill is one of the largest drills designed for defense against North Korean nuclear attacks, and North Korea has criticized these kinds of exercises for decades.
North Korea issued a Statement on KCNA on Monday, criticizing the US drills and colliding with the United States for plans to knock Pyongyang's human rights record. N Korea said, our people are ready to punish the United States and threaten the United States. If the United States continues the drills, we will turn Pyongyang into the Firing range. In this test, they also hinted that North Korean Missiles could fly to the US land.