New York Playground Attack – A 13-year-old boy has been shot in the head by two attackers with the mask at New York's Staten Island playground. The boy was sent to Richmond University Medical Center, where on Monday, he lost his life due to several injuries because of the gunshot to his head.
13-Year-Old Boy Fatally Shot in New York Playground Attack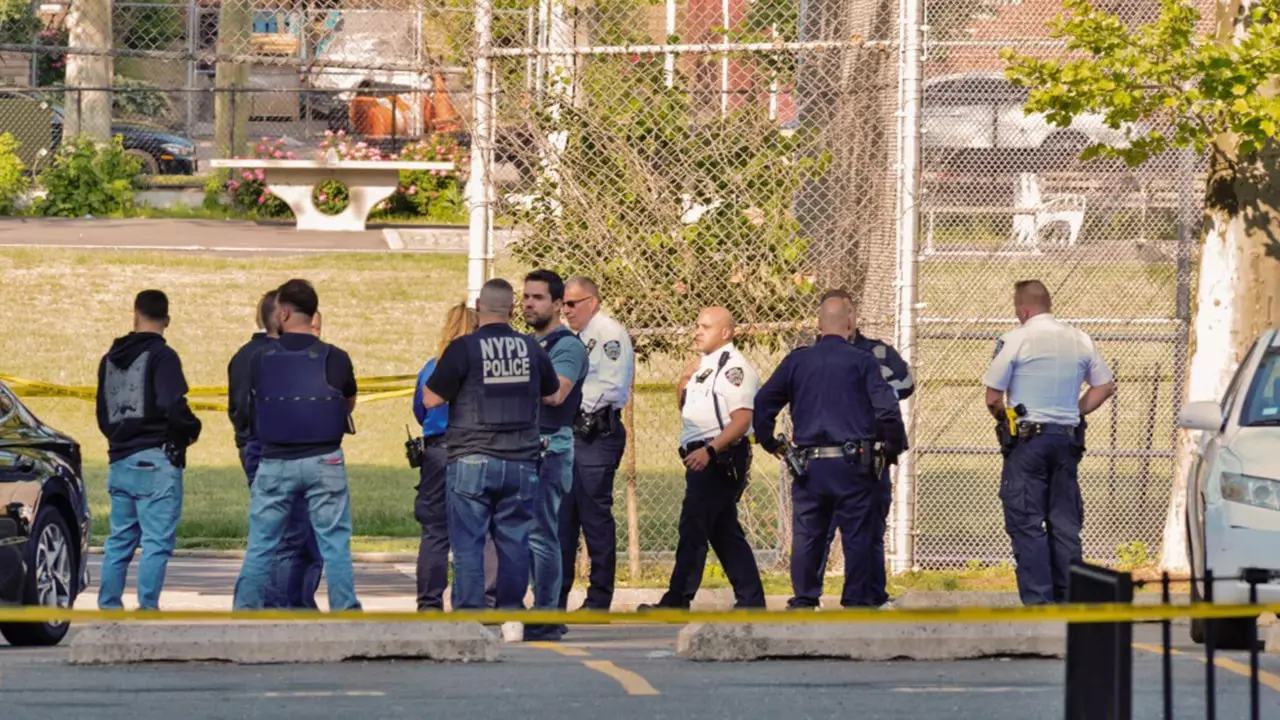 Read Also: Meta Fined €1.2 Billion, Forced to Stop Data Transfers from Facebook.
The boy shot around 04:00 PM on Friday inside Reverend Doctor Maggie Howard Playground was identified as Jamoure Harrell. US Marshals arrested one of the shooters, identified as a 17-year-old boy, on Tuesday evening.
As per one of the posts in the New York Times, Jamoure Harrell was only a student in eighth grade at Eagle Academy for Young Men of Staten Island in the Clifton neighborhood. He was a bright and energetic kid, just full of life.
Malcolm Penn, who works as a violence interrupter, said that the kid was very bright, and he knew the kid from coming out, playing basketball, and being out in this park. Furthermore, the kid was very energetic at his school and very good. The New York Playground Attack incident led to the lockdown of the elementary school, which is nearby at the crime site.
A second-grader at PS 78 said to the New York Post that they suddenly heard the gunshots, and he and his friend panicked, and they all sat down quietly. Further, he said their teacher had told them to be quiet and go under their seats. Don't move, and do not make any sounds.
Found this article interesting? Follow us on Facebook and Instagram to read more exclusive content we post.