January 18, Maunakea, Hawaii, Scientist has posted a timelapse of some blue spiral in the night sky.
While looking at the Blue Spiral formed like weird shapes in the night sky of Hawaii. It looked like something straight coming from space, like a sci-fi movie. Astraunats in Hawaii has posted a timelapse in curiosity on Twitter and youtube for this weird object which looks like something abnormal from space, with the caption, "If anyone has any idea what this could be?"
Read Also: Shocking Video of Eating White Shark by a Chinese Food Blogger Revealed – Penalized $18,500.
Further, they stated that our keen viewers had discovered the rare event. It has also been reported that the whirlpool-like shape is related to the deployment operation of the satellite orbital. It has also been reported that one satellite was launched earlier on the same day by Elon Musk's Space X.
Space X Satellite Launch From The Blue Spiral Shape In Hawaii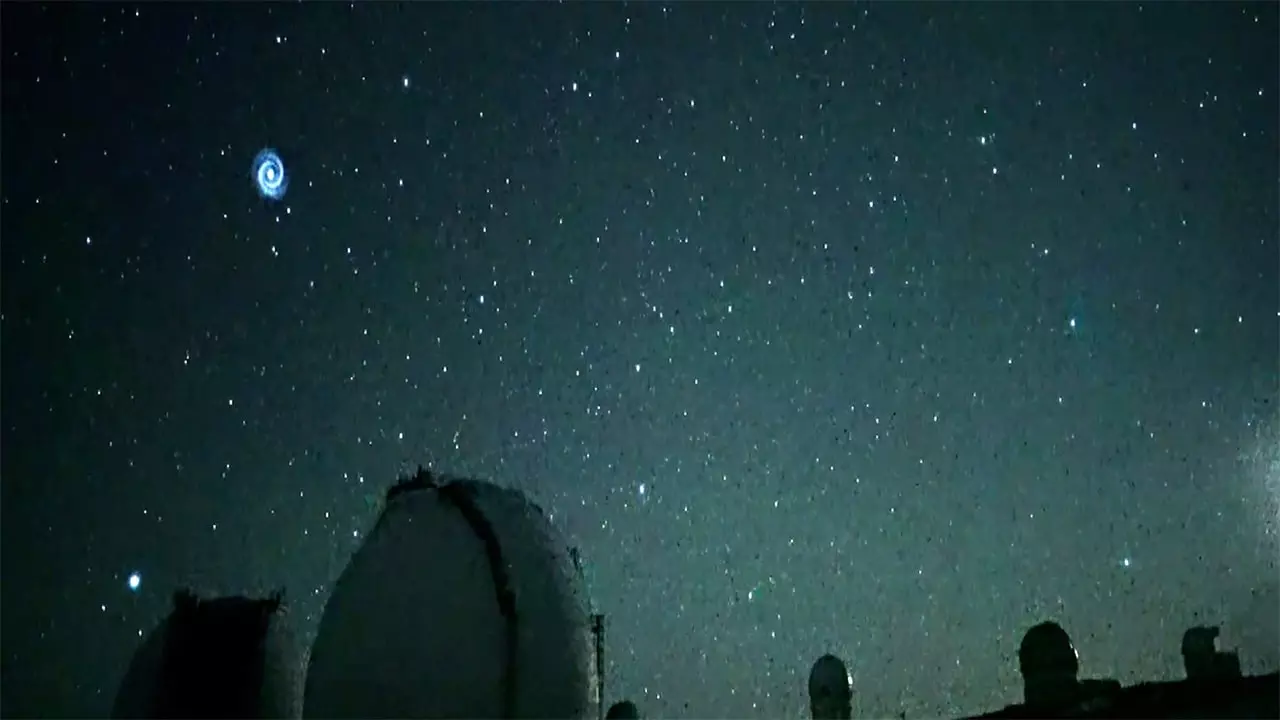 Gizmodo reported that a Falcon 9 rocket has taken off from Florida's Cape Canaveral Space Force Station's Space Launch Complex 40. Further, it has been cited that Falcon 9 launches usually took place to emit strange atmospheric effects.
Space watchers have been reported to have seen these Blue Spiral views a lot of times when satellites have been launched. Space.com also said they looked as far away as New Zealand after the Falcon 9's activity. A similar view was observed in June 2022 as well during the de-orbited into the pacific oceans of Falcon 9.
Have you also witnessed the Blue Spiral Like Shape in the Sky? If yes, please share your experience with us also.