People of Japan have been worshipping a small Monkey Mermaid for decades at the Enjuin Temple in southern Japan, but nobody knows the mystery behind the mummy, like how that mummy came to that temple and what is behind that monkey mermaid.
Japanese scientists have discovered that the mummy is a hybrid mummy, which is part monkey and part fish or at least has some parts of a fish. The mummy has fuzz on its head, five fingers on each hand, teeth, and scales from its back to the end of the tail. Further, it has been noted down that the lower part of the mummy contains some fish bones, which are probably from the fish tale. On the other hand, the mummy's jaw and teeth are related to the predatory fish.
Man-made Monkey-Mermaid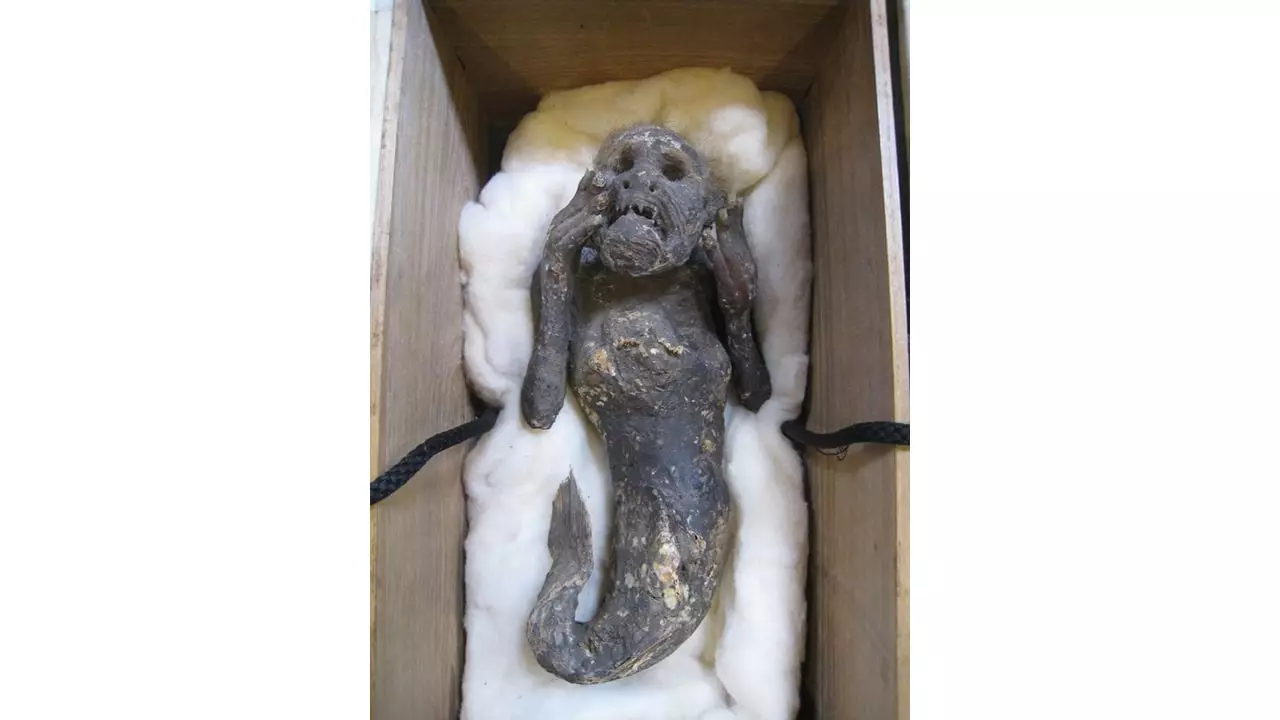 Read Also: Scientists Unwrap 2,300-Year-Old Mummy with Golden Heart Scarab.
Some scientist from the Kurashiki University of Science and the Arts in Okayama Prefecture has discovered that some parts of the upper body, such as the neck, cheeks, arms, and shoulders, are covered with puffer fish skin. Scientists took a time of years to uncover the truth behind this mummy. Earlier, it was supposed that some hybrid Monkey-mermaid is within the mummy, or we can say that some fish has been stuck with a monkey under this mummy.
A scientist from Kurashiki University of Science and the Arts, named Takafumi Kato, further reported that as per the history of their research and analysis of mummy creation in Japan, it could be said that a man possibly makes a mermaid mummy.
Recently Japanese Scientists discovered that the monkey mermaid-like mummy was only a man-made mummy, which contained a toy made up of paper, cotton, and cloth. They used a CT scan to analyze the mummy. Further, the X-ray showed that the mermaid mummy lacks a lot of skeletal bones, such as head bones, spine, and ribs.
Further, it has been reported that the mummy was likely to be made in the late 1800s, as per the analysis done by researchers using radiocarbon dating. Additionally, it must be noted that in Japan, scientists have found a dozen of the mummies, but this monkey-mermaid was one such mummy that has been closely analyzed till now.
So after knowing that this was a man-made mermaid mummy, what are your reactions? And feel free to tell us whether you have seen any mummy closely and how your experience was with that.