A 2300 Years Old Mummy with a golden heart scarab and 48 other amulets has been unwrapped.
2300 Years Old Mummy Found With Golden Heart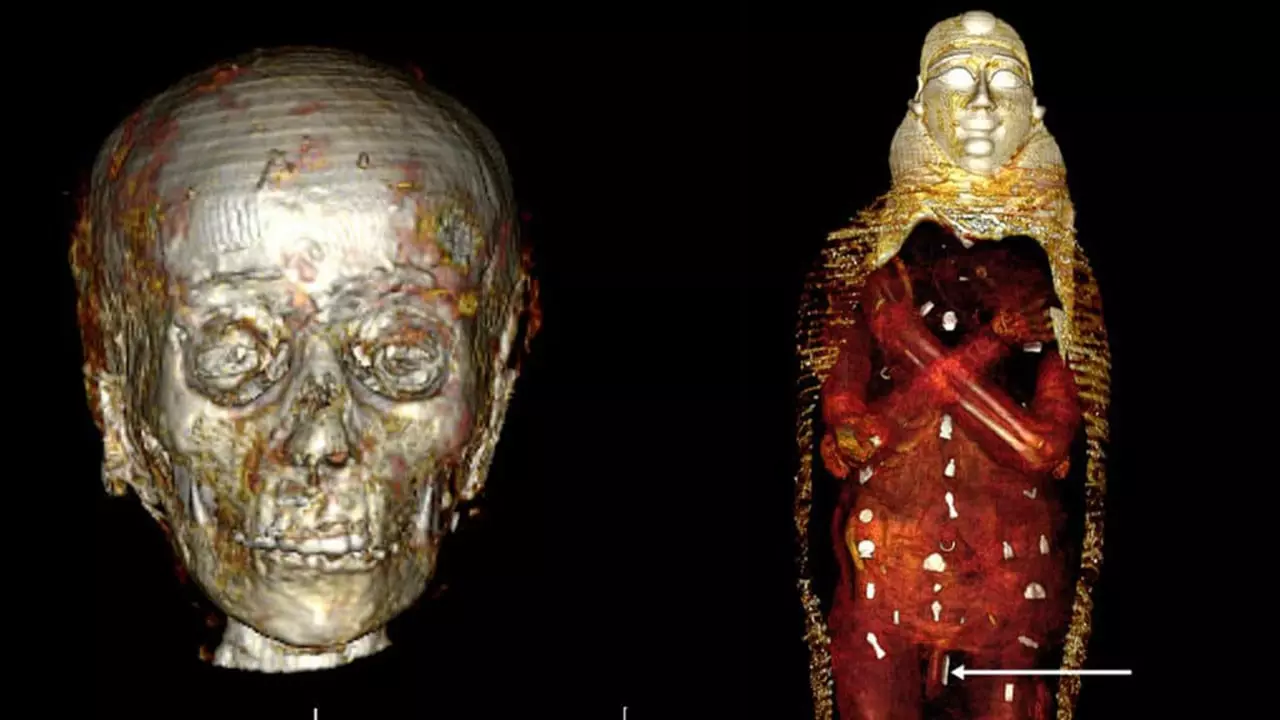 Also Read: Study: Earth's Inner Core No Longer Rotating, Life on Planet at Risk?
The mummy was of a teenage boy of 4ft 2in height and was decorated with 49 amulets. This is because Egyptians believed in the afterlife and put these ornaments mummified as their ritual and for the speedy journey of their immortality.
It has been reported that a Computerized tomography scan has been used to scan the mummy. It has been discovered that the boy was decorated with around 49 amulets in a very stylish way, including the Eye of Horus, the akhet amulet of the horizon, the scarab, the placenta, and the Knot of Isis, and others. It has been stated that the amulets were mostly made of gold, and some were other precious stones.
Egyptians Afterlife Belief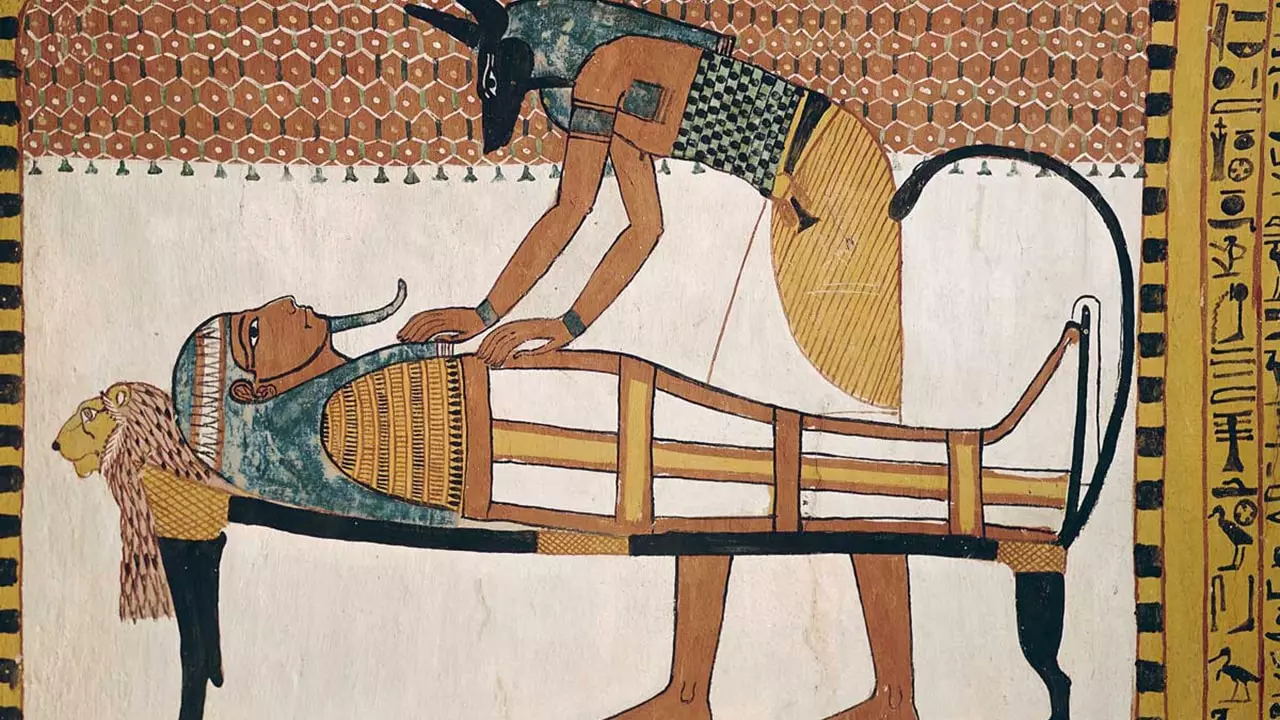 Egyptians believe in an afterlife, and they follow that a person should go through an entire journey on the dead. So they decorate them with ornaments for a smooth and fast flow of their journey afterlife.
Further, it has been reported that the teen, whose mummy has been discovered, wore a gilded head mask and a pair of sandals. And a pectoral cartonnage that covered the front of his torso.
As per – The Book of the Dead – An ancient Egyptian Book on funerals, it has been said that the deceased should wear sandals of white color and should also be cleaned before going into the final verse. And it meant for the deceased to walk through his coffin smoothly.
The outer surface of the mummy contains fern garlands because the ancient Egyptian believed that plants and flowers have a spiritual and sacred meaning. Also, the mummy was found with a golden tongue, as the Egyptians believed it would help the deceased to be able to speak in his afterlife.
There was also Isis Knot with the mummy, which was linked with the Goddess of the Power and safeguarded the body. And also, the mummy has a right-angle amulet for leveling and balancing.
Further double falcon and ostrich plumes were also used to symbolize the duality of martial and spiritual life. The primary purpose of all these 49 amulets is to protect the body in its afterlife journey.
So what do you think about these rituals followed by the Egyptians? Please let us know if you believe in an afterlife or not.