Chinese News Agencies have confirmed that a mysterious Chinese spacecraft returned to the Earth on Monday. The spacecraft has returned to Earth after staying in Earth's orbit for 276 days. As per the Chinese news agencies, the spacecraft has passed the experiments of Chinese reusable space technologies.
Mysterious Chinese Spacecraft Comes Back to Earth After 276 Days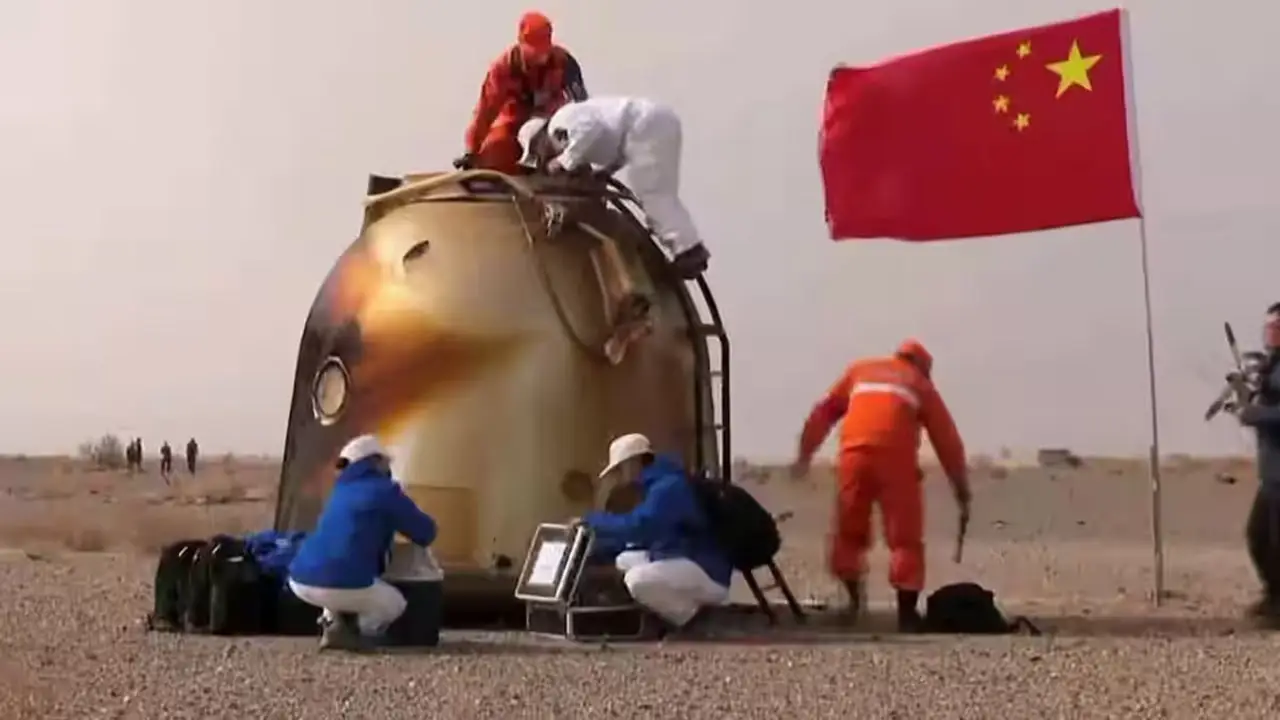 Read Also: Pakistan's ODI Reign Ends: World Number One Ranking Lost in 48 Hours.
The Experimental spacecraft has returned to the Jiuquan launch center in northwest China as scheduled to return after 276 days. China has not officially announced the mission of this Chinese spacecraft. They still have not cleared what they have tested, how the space journey of this uncrewed spacecraft was, where its orbit was, and what technologies have been used in this Chinese spacecraft. The images of this spacecraft which had been launched in early August 2022, are still not released yet.
However, Chinese media has reported that the experiment was a success in using reusable technologies for this space mission which means in the future, it will be less expensive to travel to space as per the Chinese news agencies.
China also underwent a similar mission in 2021 when a spacecraft was taken into the sky and returned to the Earth on the same day. But the details of that mission have also not been publicized yet. But it has been rumored that Beijing has been developing a spacecraft similar to the U.S. Air Force's X-37B, which will have the power to stay in the orbit of the Earth for years. X-37B, uncrewed and made with reusable technologies, returned to the Earth in November 2022 after spending more than 900 days in orbit of Earth. It has completed its sixth mission, which is also its latest mission.
Found this article interesting? Follow us on Facebook and Instagram to read more exclusive content we post.