Former PM of Pakistan, Mr. Imran Khan, was arrested Tuesday morning while visiting the Islamabad High Court for a hearing in a corruption case. Pakistan Tehreek-e-Insaf (PTI) has confirmed that paramilitary Rangers were behind this. They arrested Imran Khan, occupied the IHC, and tortured the lawyers.
Former Pakistan PM Imran Khan Arrested By Paramilitary Rangers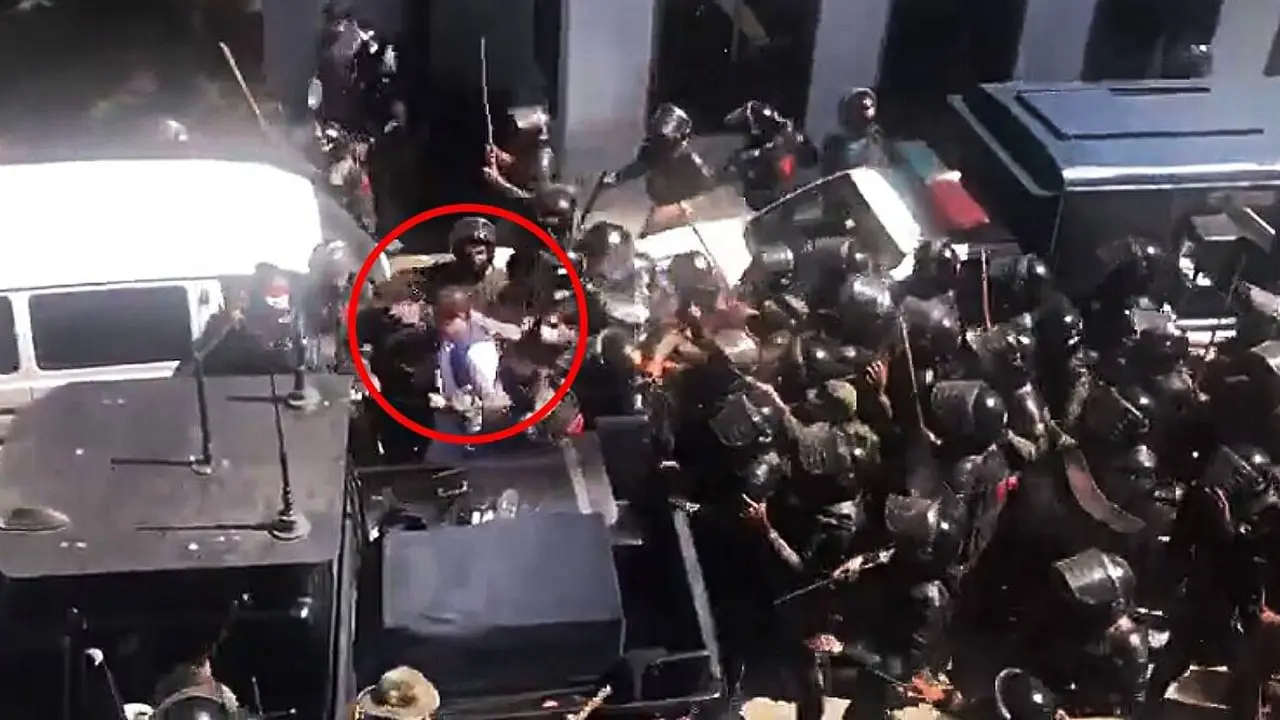 Read Also: Pakistan's ODI Reign Ends: World Number One Ranking Lost in 48 Hours.
The action came out after a day when the Former PM accused a senior officer of ISI – Pakistan's spy agency.
Shireen Mazari, the senior leader of PTI, had confirmed that Tuesday morning when Former Pakistani PM Mr. Khan came from Lahore to attend a hearing on a corruption case and was undergoing the biometric, some paramilitary Rangers broke the glass and hit his lawyers and security guards before capturing the Former PM.
Pakistan Tehreek-e-Insaf (PTI) has shared a video showing how the rangers caught Imran Khan by his collar and put him into a prisoner van.
Over 140 cases are running against Former PM Imran Khan, including terrorism, murder, blasphemy, and inciting violence.
Found this article interesting? Follow us on Facebook and Instagram to read more exclusive content we post.