The deadline to link PAN with Aadhaar card has been extended to 30 June 2023. Finance Minister tweeted that one who failed to link their Pan with Aadhaar will face legal consequences. Their PAN – Permanent Account Number will become inoperative after 30 June 2023 if was unable to connect with their Aadhaar Card. Besides, they have to face the following consequences as well.
Nonoperative PAN cards will not be eligible for any refunds,
For the period in which PAN is being inoperative, there will not be any interest,
As per the act, TDS and TCS will be deducted higher for inoperative Pan Card holders.
Before the extension, the earlier deadline to link Pan with Aadhaar was 31 March 2023.
Read Also: When Scams Get Ugly: $29 mn Investment Fraud leads to 23-Year-Old's Abduction and Torture For 3 Days.
SEBI – Security Exchange Board Of India has also warned its customers to confirm whether their pan has been linked to their Aadhaar. Otherwise, they cannot initiate any transactions with BSE and NSE.
The income Tax Department has stated to clarify why there is a need to link Pan with Aadhaar. That they have discovered a lot of cases of pan duplication. One Pan has been allotted to various persons, or one has multiple pan cards. Due to this flaw, there are unable to track proper taxes, so it is mandatory to link pan with Aadhaar so that they can rectify the pan database and make the system more transparent to catch the person doing tax evasions.
You Don't Need To Link Pan With Aadhaar, if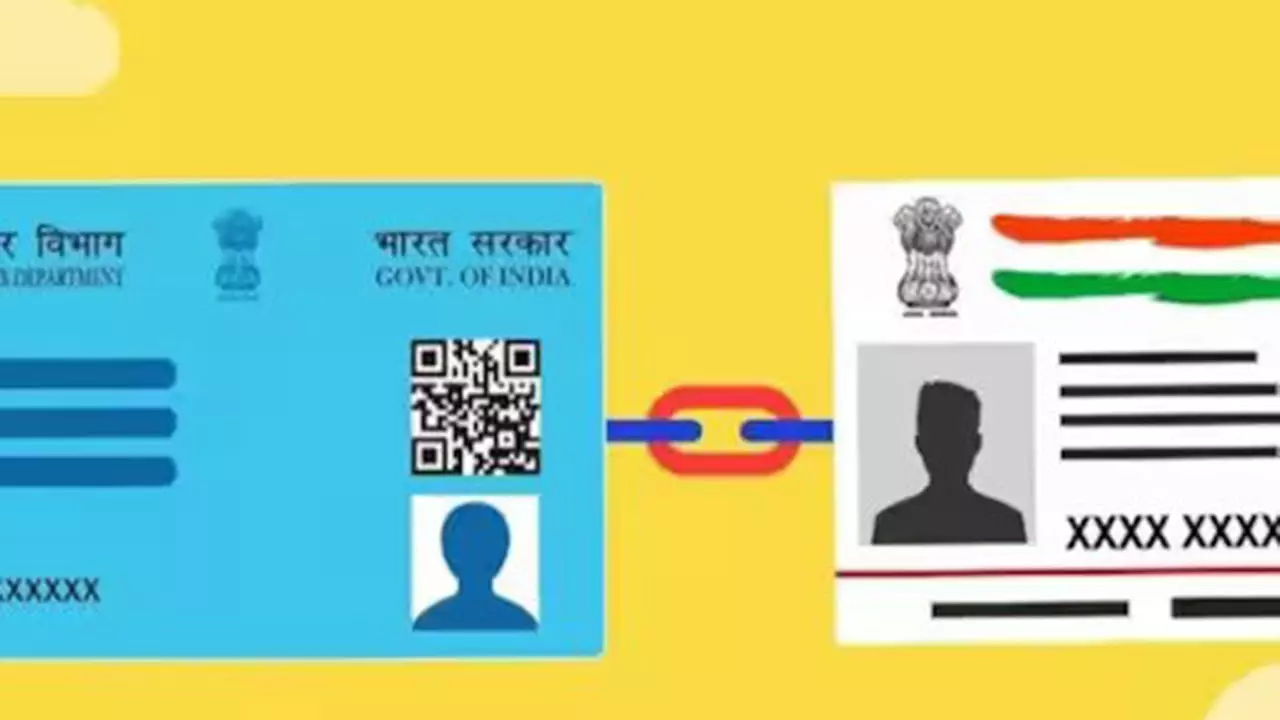 You are an NRI, not a citizen of India.
Senior citizens aged above 80 years and,
Residents of Jammu Kashmir, Assam, and Meghalaya.
How to check PAN-Aadhaar linking status
Go to Link Aadhaar Status
Enter Your Pan Details,
Now Enter your Aadhaar Number
Click on "View Link Aadhaar Status"
It will help you to know your Pan-Aadhar Link Status.
You can also check your Pan Aadhaar Link status through SMS as:
Send the following SMS to 567678 or 56161,
UID PAN – SPACE -12 digit Aadhaar- Space- 10 digit PAN.
How To Link Pan With Aadhaar Online
Visit the link: Link Aadhar
Enter Your Pan Number,
Now Enter your Aadhar Number
Click "Validate"
It will redirect you to pay, and you can link your Aadhar with your pan.
So if you have not linked your Aaadhar with your pan, you should make any further delay. Go to the link and update today to avoid any legal consequences.