Police Suspected a radical leader of Waris Punjab de, Amritpal Singh, in recent footage in Delhi. In addition, he continuously changes his look to escape from the Police. He was seen without Turban, hanging his hair loose, and covering his face with the mask so no one could identify him. This footage is from March 21, three days after the massive crackdown against Amritpal Singh.
Punjab Police Said They are close to Arrest Amritpal Singh.
He is already escaped, as sources said he is in Nepal. The Indian Government has already asked Nepal not to allow him to move out of Nepal. The Punjab government told the Court that we were close to arresting him. The Punjab Police is in touch with other agencies for the operation.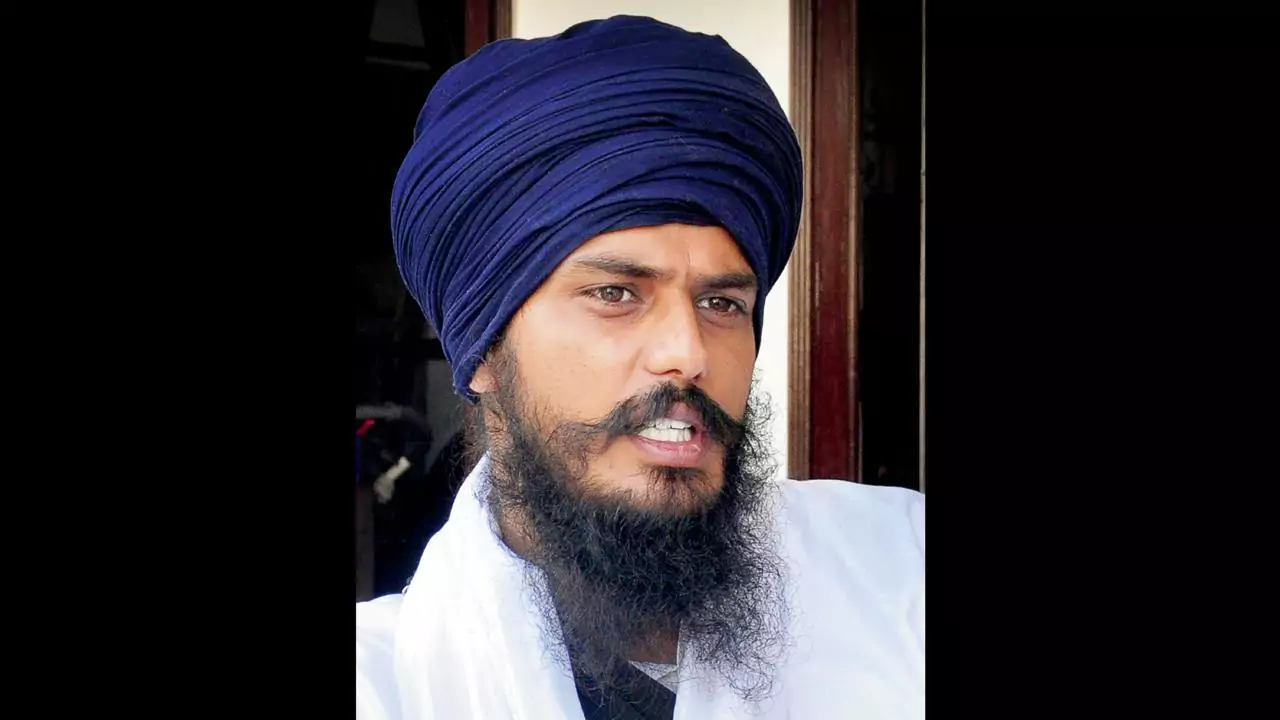 Also Read: [Video] Shameful Act of Khalistani Protestors: Indian Flag Torn Down in UK, India Forced to Summon UK Diplomat.
Amritpal Singh Escaped from the Punjab Police chase on March 18, and they believed he traveled to Haryana and Delhi. Therefore, the Indian Government approached Nepal as they thought Leader Amritpal was in Nepal.
Amritpal Singh has been seen in various CCTV Footage. Papalpreet shared his selfie with Amritpal on social media to Bluff Police—his first image seen with a bike kept in a motor cart. Then he has seen in Haryana walking under an umbrella to hide his face. Now he changes his look in Delhi to conceal his identity.