CM of Himachal Pradesh, Sukhvinder Singh Sukhu, has said that 21 people have died in the last 24 hours due to the heavy rainfall and landslides in Shimla and other places of Himachal.
Landslide in Shimla's Summer Hill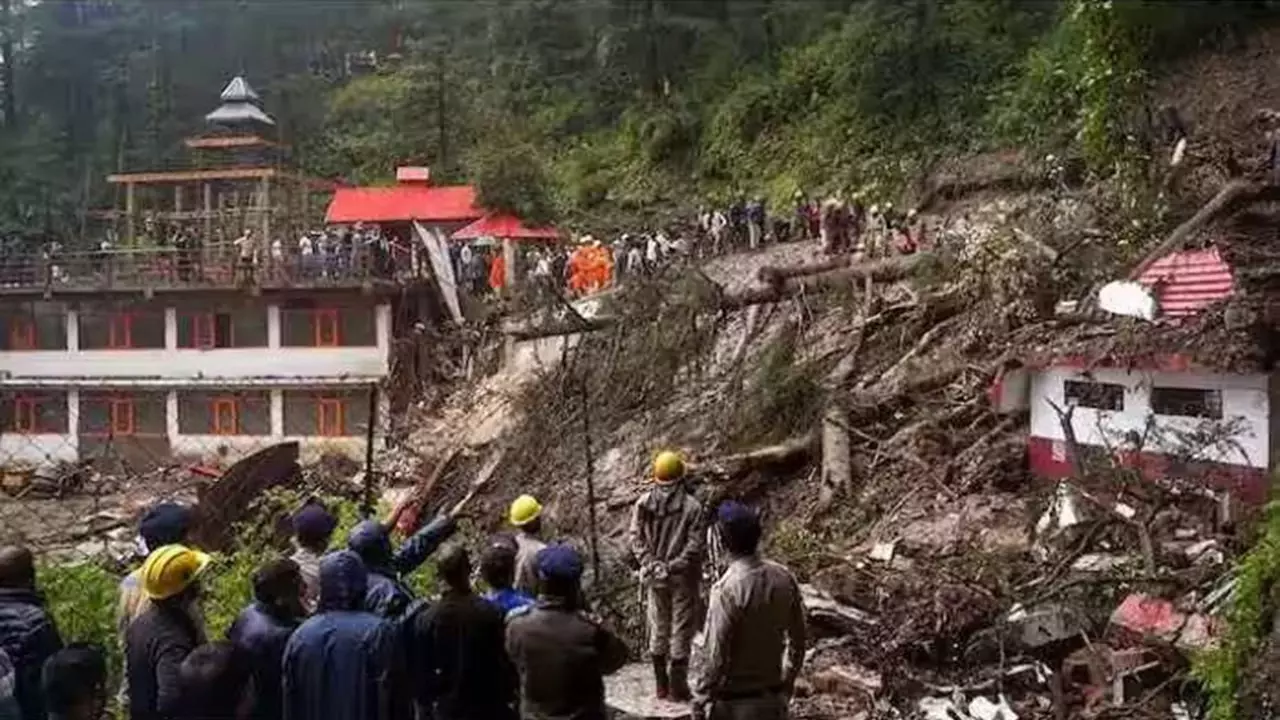 Read Also: [Watch] Shocking Incident: Government Official Slaps Teenage Girl in Varanasi.
Sukhu further said that once the rain stopped, they will start the restoration process, and in the meantime, he has advised the people to stay at home and not go near the landslides-prone areas and rovers.
Sukhu was inspecting the situation over the news of several people having been trapped under the debris of the collapsed temple in the summer hill area. For now, nine bodies have been recovered. The local administration is rescuing people who may still be trapped under the debris of the collapsed temple due to the heavy rainfall and landslide in Shimla.
State minister Vikramaditya Singh was also with the Sukhu to inspect the site of a temple dedicated to Lord Shiva, which has collapsed. It has been said over 25 people have been trapped under the debris of the temple.
Earlier, Sanjeev Kumar Gandhi, the superintendent of the Shimla police, said a landslide in Shimla struck the temple, and there is a risk to the nearest buildings as well.
On the order of Himachal Pradesh CM Sukhu, the education secretary has issued orders to keep all the government, and private schools and colleges closed for 14 August 2023.
To get more out of our exclusive news, Follow us on Facebook and Instagram.