A rare dumbo octopus has been spotted in the deep sea by a remotely operated Ocean Exploration Trust vehicle exploring the North Pacific Ocean.
Unique "Dumbo Octopus" Captured in Deep Sea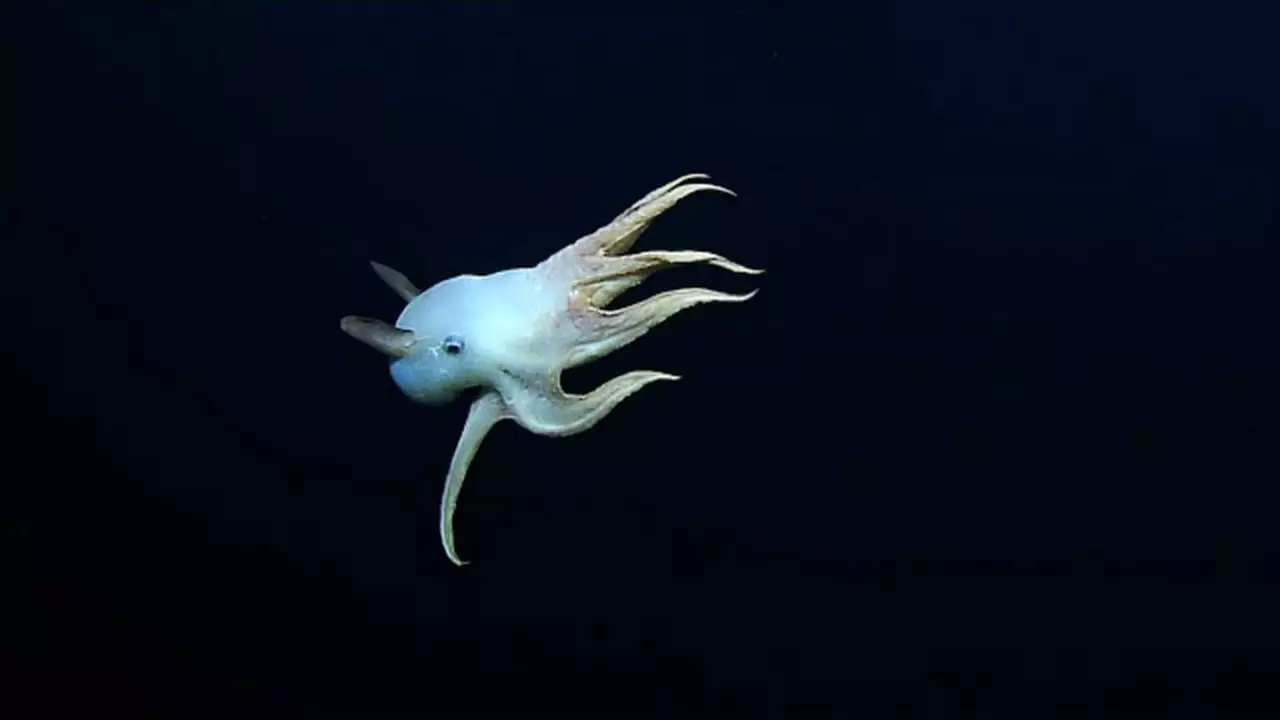 Read Also: Iconic $10,000 Note from 1934 Secures a Remarkable $480,000 in US Sale.
The creature has been described as "ghostly" and found swimming at 8,743 deep. The creature has been named "Dumbo Octopus" because its appearance resembles the 1941 Disney film 'Dumbo' where it was seen swimming using its ear-like fins. The octopus has been named after the Disney elephant "Dumbo," with big ears, and refers to an entire genus of deep-sea umbrella octopuses.
This deep sea creature lives in depths of at least 13,000 feet and uses its webbed arms and fins to swim, which makes it seem like a little sea umbrella. The video is going viral after it has surfaced on the YouTube channel of EVNautilus.  
To get more out of our exclusive news, Join us on our WhatsApp Channel, Facebook, and Instagram.