Sixteen workers were killed during an incident of crane collapse in Maharashtra during the construction of Tuesday's third phase of the Samruddhi Expressway in Thane. And there are reports that six workers are trapped under that debris as the rescue operation continues.
16 Killed in Crane Collapse in Maharashtra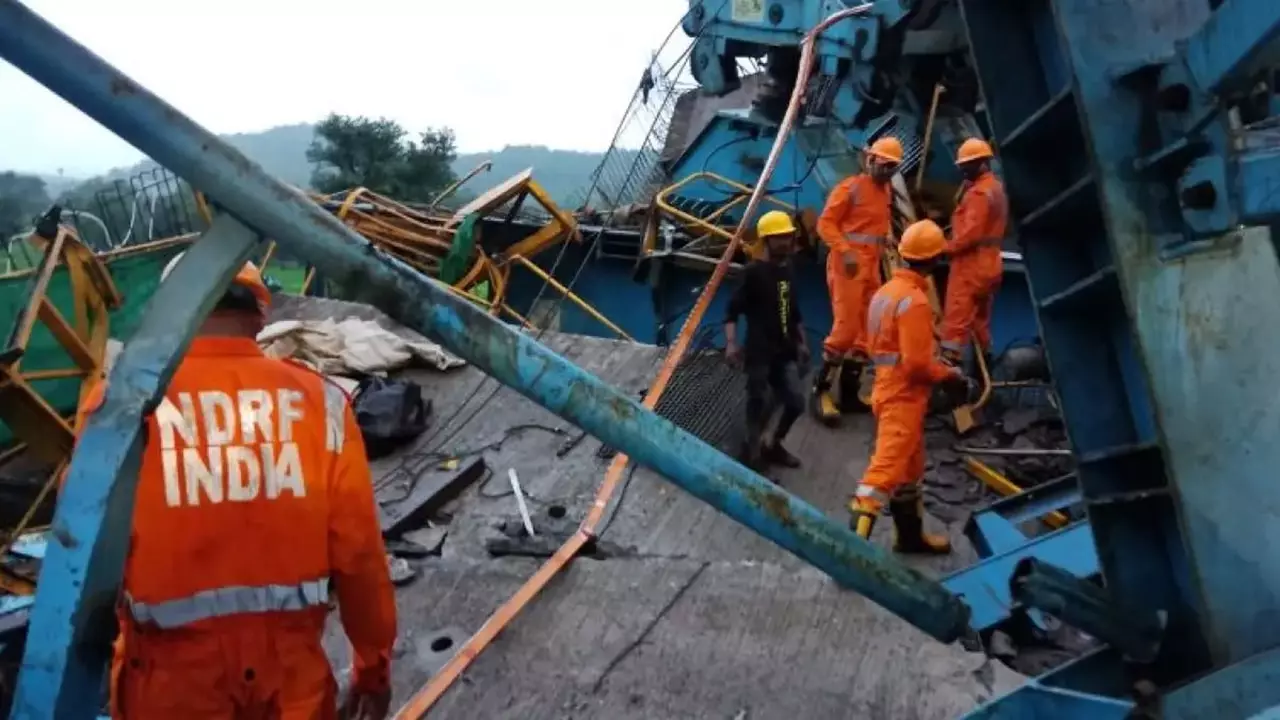 Read Also: Houses of 2 Men Who Raped 12-Yr-Old Girl Demolished by Bulldozers in MP.
NDRF (National Disaster Response Force) has said that sixteen bodies have recovered. In contrast, three workers have been found wounded, and six have been trapped under the debris as the rescue operation continues.
The incident has been reported to happen between Sargaon and Sarambegain around 01:00 am on Tuesday. Workers were working on the third and final stage of constructing the 701-km-long Samruddhi Mahamarg between Nashik-Mumbai when the mishap occurred.
The crane that has been collapsed was a special-purpose mobile gantry crane used to construct bridges and to install precast box girders in highway construction projects.
The Samruddhi Mahamarg, which has been named Hindu Hrudaysamrat Balasaheb Thackeray Maharashtra Samruddhi Mahamarg, is a 701-km-long expressway, which connects Mumbai and Nagpur and traverses ten districts, including Nagpur, Washim, Wardha, Buldhana, Ahmednagar, Aurangabad, Amravati, Jalna, Nashik, and Thane. The Maharashtra State Road Development Corporation has carried out this construction project.
After the incident of crane collapse in Maharashtra, PM Modi has also shown his condolences, and PMO shared a tweet offering their condolences.
Further, they have announced that An ex-gratia of ₹2 lacks will be given to the next of kin of each deceased from PMNRF. And The injured one would be given ₹ 50,000.
To get more out of our exclusive news, Follow us on Facebook and Instagram.