A man with a gun, knife, and two petrol bombs entered a school in Malda district in West Bengal on Wednesday, causing a panic situation amongst the students and the teacher. But with courage, some local persons could disarm the person and save students from any mishap. Then they immediately called the police officials for further processing.
80 Children Held Hostage in West Bengal School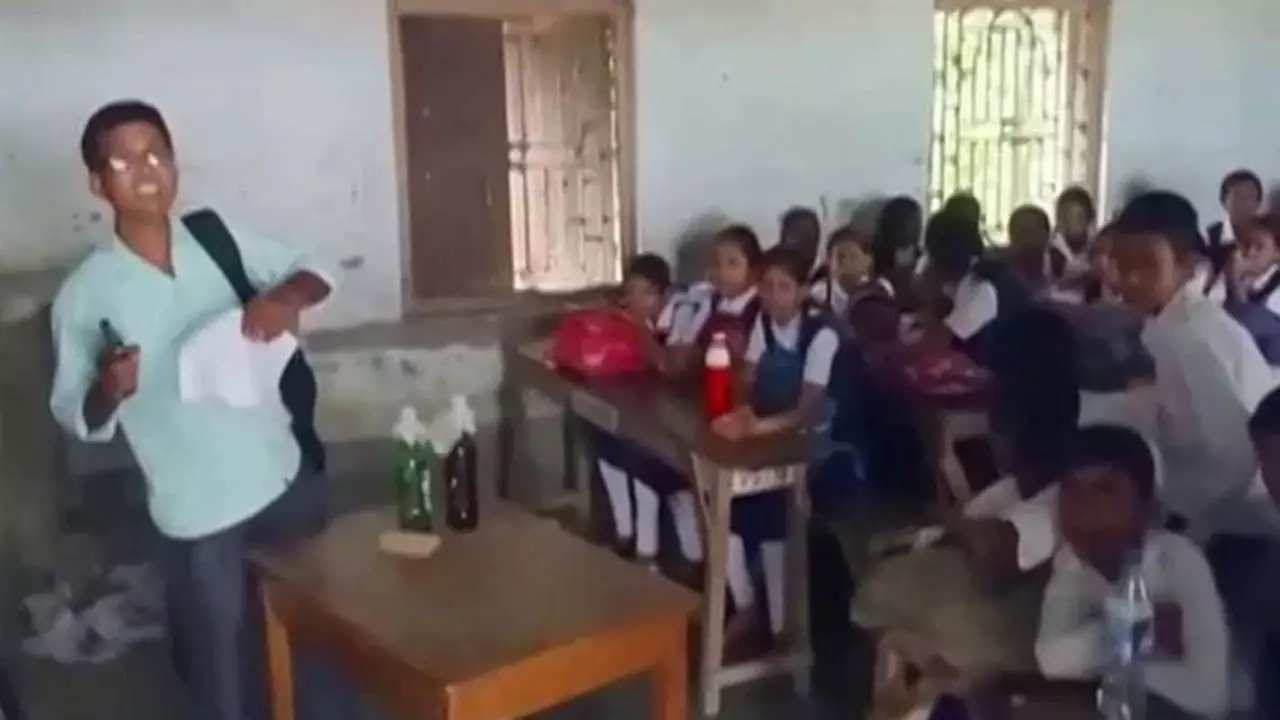 Read Also: Break ATMs in 15 Minutes: Bihar Man Has Opened A Startup For Unemployed Youth.
As per the police reports, it has been discovered that one man entered Muchia Anchal Chandra Mohan High School in Malda, West Bengal during regular hours with guns, knives, and petrol bombs and threatened the students and teachers not to call the police otherwise, he would kill the students.
As per the eye-witnessed, the person entered the calls and put two bottles of acid on the teacher's table, and he started shouting by showing guns to teachers and students that he had heard people saying that her wife is of a doubtful character and some people are saying same to her wife about his character. Due to this, his child has to suffer a lot.
West Bengal's Local persons and teachers showed some courage during the conversation, while the teachers tried to engage themselves in the conversation. Some locals come from behind and disarm the man. Then they handed over the person to the police.
Police have identified the man as Raju Ballav and said he was suffering from mental illness. But police are still investigating how he entered the school premises without checking. It might be guards have thought him off as a parent and allowed him to enter the school.
Further investigations are still going on.
Found this article interesting? Follow us on Facebook and Instagram to read more exclusive content we post.