Bitcoin has surpassed the mark of $34,000, the highest ever since May 2022. The largest cryptocurrency in the the world has been trading 4.97% higher at the $34,596.40 mark yesterday, as per the data from Coin Metrics.
Bitcoin Surpasses $34,000 Mark.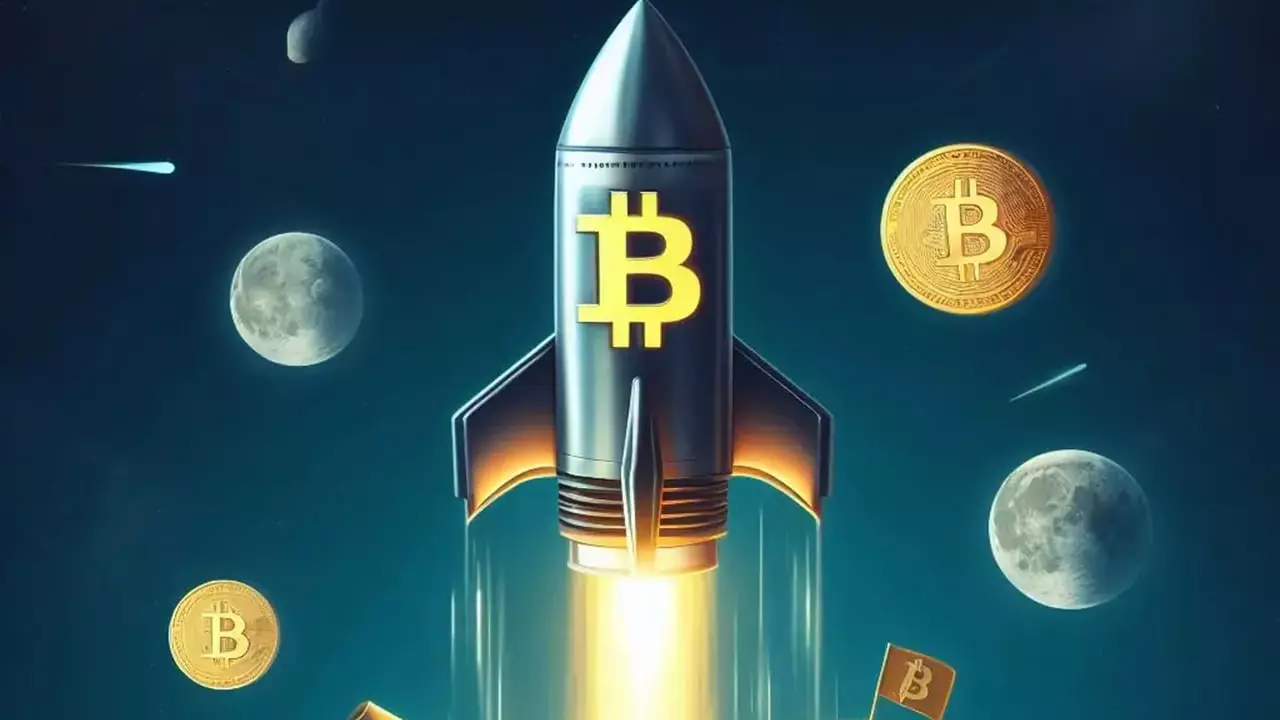 Read Also: Virat Kohli Surpasses Sachin Tendulkar: Unveiling the Latest Record Break.
The second largest digital coin, Ethereum, was also at its highest mark since August. Ryan Rasmussen, the analyst at Bitwise Asset Management, has said that the "god candle" that has pushed the bitcoin to its highest mark was 167 million in short liquidations, mainly on the offshore exchanges.
Rasmussen further said that he didn't expect the price hike we are seeing now, and the investor who has been shortening the BTC in the $33,000 plus range is undoubtedly feeling the pain of this surprising rise.
People are hopeful that a BTC-related financial product, ETF, will be approved. This hope arose when Grayscale, which focuses on cryptocurrency, won a court case against the U.S. Securities and Exchange Commission. The case was about Grayscale's attempt to convert the big BTC fund into ETF.
The U.S. Securities and Exchange Commission had a chance to challenge the court's decision last week, but it didn't, which raises the hopes for investors that BTC ETF will be approved in the upcoming months.
If this Bitcoin ETF is approved, investors will have a chance to indirectly get the benefits from the change in the price of the BTC without owning it. Although the price of the world's largest cryptocurrency changes a lot, one can't predict it.
Big financial companies like BlackRock, Invesco, Fidelity, and Grayscale are very much into the approval of the Bitcoin ETF as they think investing in these is much safer than investing in direct cryptos because of their frequent price changes. Coinbase, the crypto exchange company, also thinks the US government will approve this ETF. And most crypto investors are paying close attention to this as they think these ETFs will positively change the industry.
BTC's price was the highest ever at $65000 in November 2021, but if we compare it with the same month of 2022, it dropped to $16,000. The drop happened near when Sam Bankman-Fried, owner of the crypto exchange FTX, went bankrupt last year. It was a very tough year in this industry as we saw the bankruptcy of FTX and the legal trouble for Terraform and its CEO, Do Kwon.
To get more out of our exclusive news, Join us on our WhatsApp Channel, Facebook, and Instagram.