Unusual Heavy Rains in Hyderabad have been witnessed this weekend. These rains in Hyderabad cause cars to be swept away by rainwater.
Heavy Rains in Hyderabad Cause Cars to be Swept Away by Rainwater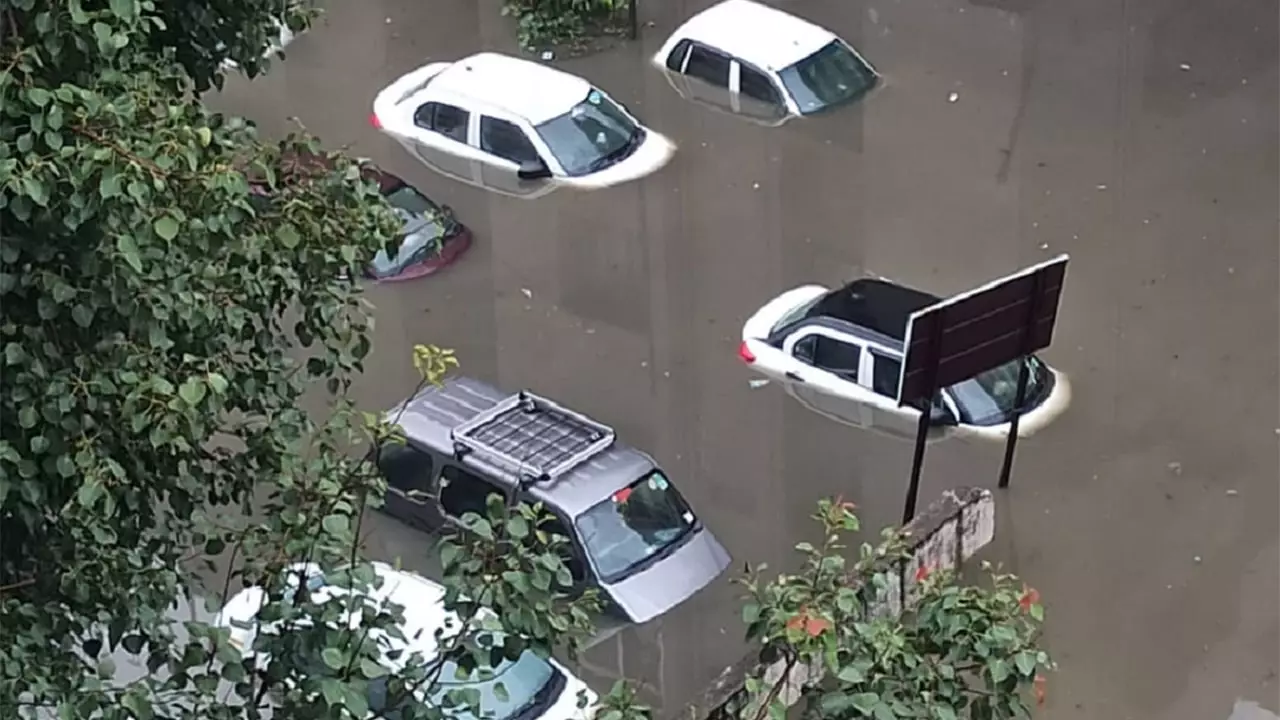 Read Also: India Bans 14 Apps Used by Terrorists for Receiving Messages from Pakistan.
As per the data from Indian Meteorological Department ( IMD ), Hyderabad has seen rainfall of 94 mm between 01 April – 29 April 2023, which is 6.2 mm high compared to 2022.
A video by some locals for Heavy Rains in Hyderabad goes viral on social media, showing how the streets have been flooded with the water, and the rainwater sweeps away cars. The viral footage has been identified from the Padma Colony, a sub-locality of Nallakunta of Hyderabad.
One of the twitter user has shared a video from Mind Space Bus stop and captaioned as

Mind Space Bus stop this morning after short spells of unseasonal rain. The part of the Jubilee Hills-Gachibowli stretch in Hyderabad where major chunk of infrastructure & development funds are spent. One can imagine the plight of (us) people staying in other parts of Hyderabad.
One of the local citizens has shared his thought That the rain is too heavy, and he is wondering whether the Mansoon has arrived too early this year.
Looking at the seriousness of the matter, IMD has issued guidelines for the local people to avoid any outside trip if unnecessary to stay safe in this unusual season.
Found this article interesting? Follow us on Facebook and Instagram to read more exclusive content we post.