A fast-moving wildfire has been reported in the historic town of Lahaina in Maui, the second-largest island.
Hawaii's Maui Under Fire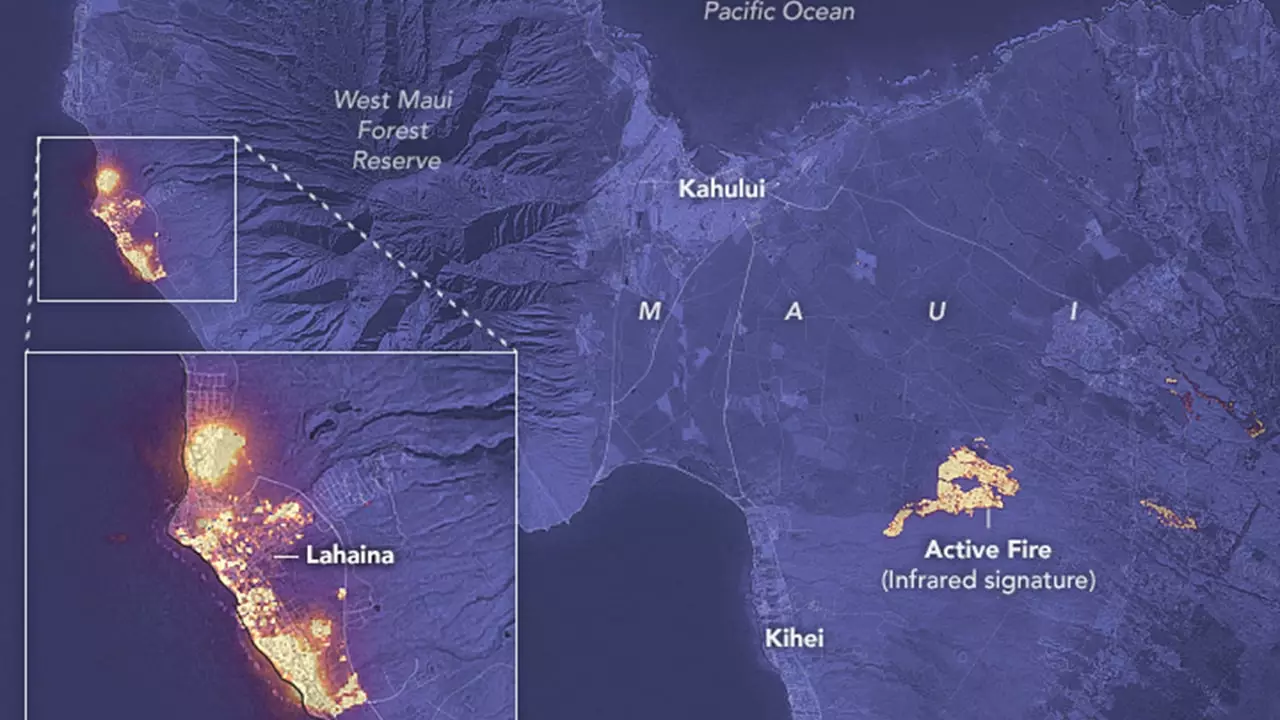 Read Also: Father Drinks Beer While 11-Year-Old Flies Plane, Ends in Fatal Crash.
Nasa has released some footage of this wildfire in Hawaii, which started around 10:25 pm local time on 08 August 2023. The Operational Land Imager of the Landsat 8 has captured the images. The images show Lahaina, with a population of around 13,000 people, has been captured in fire, and another fire has been burned northwest of the Kihei.
The fire occurred between 07 August – 09 August 2023 at the time of strong winds and dry conditions in Maui, which has led to the damage of 100 structures, having widespread damage in the Lahaina harbor area. Officials are on their search and rescue mission.
To get more out of our exclusive news, Follow us on Facebook and Instagram.