Indian Consulate in San Francisco was set on fire by the Khalistani supporters in Sunday's early hours between 01:30 am and 02:30 am. This is the second incident reported in the last five months when the Khalisntani Supporters attacked the Indian consulate in San Francisco.
Indian Consulate in San Francisco Set on Fire by Khalistani Supporters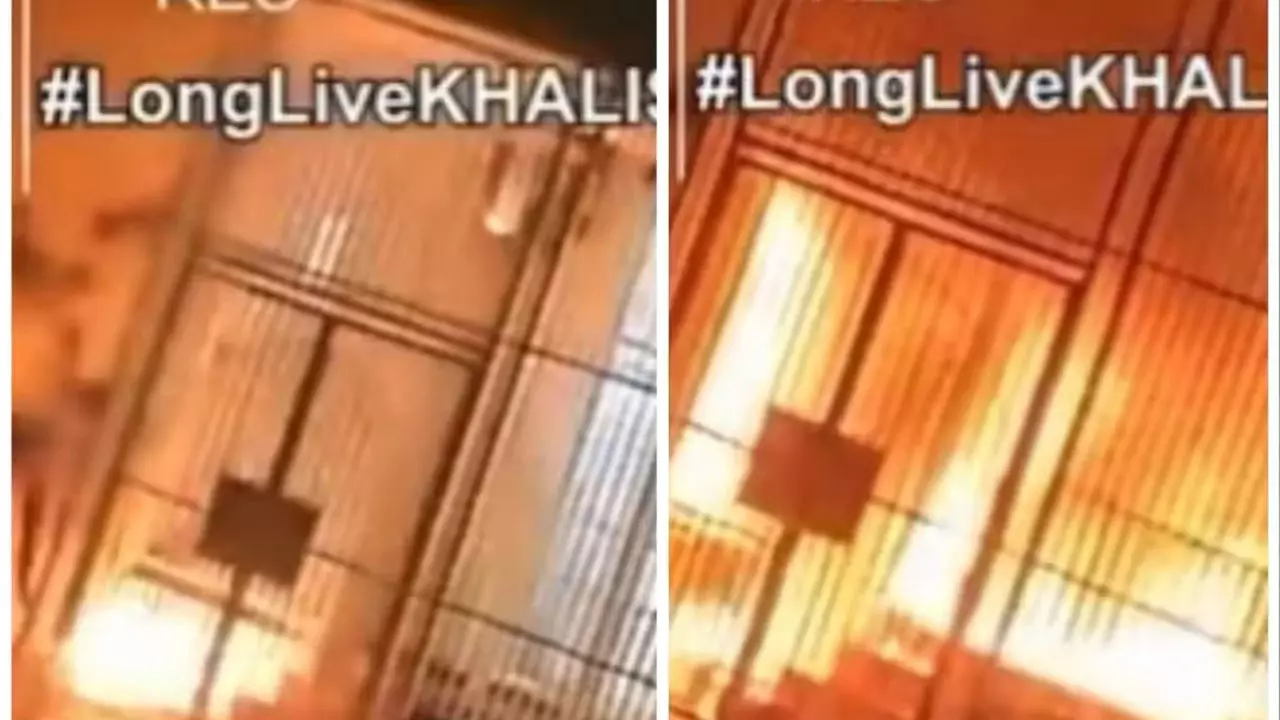 Read Also: Florida Homeowner Mistakes Pool Cleaner for Intruder, Fires 30 Gunshots, But Still Not Faces Any Charges.
San Francisco Fire Department immediately managed and suppressed the fire, and there was no report of any significant injury or damage to any staff member. The US Department of State strongly condemned this act of violence when they were informed about the attack on Indian Consulate in San Franciso.
Matthew Miller, the spokesperson of the US state departments, shared through Twitter, "The U.S. strongly condemns the reported vandalism and attempted arson against the Indian Consulate in San Francisco on Saturday. Vandalism or violence against diplomatic facilities or foreign diplomats in the U.S. is a criminal offense."
The Khalistani group in San Francisco has released a video, which was shot by setting up the camera outside the consulate. They have released the video to send a message and have been linking the attack with the death of Hardeep Singh Nijjar. Since the killing of Hardeen Singh Nijjar, the Khalistani group has been trying to link this with Indian Intelligence. They also have done several protests against Indians in US and Canada.
NIA – National Investigation Agency has launched a probe to investigate the attacks on the Indian missions in the US and Canada, which are suspected of having a connection with the Khalistani group. A team of investigation agencies is all set to visit US and Canada from India to gather the necessary proof related to these cases.
This was not the first attack on Indian Consulate in San Franciso. Khalistani supporters had attacked in March as well. As per the video, you can see how the khalistani supports are damaging the building of the Indian Consulate.
To get more out of our exclusive news, Follow us on Facebook and Instagram.