The man, who during the 2021 election campaign threw gravel at Canadian PM Justin Trudeau, has Pleads with guilty of assault.
Canadian PM Justin Trudeau During 2021 Campaign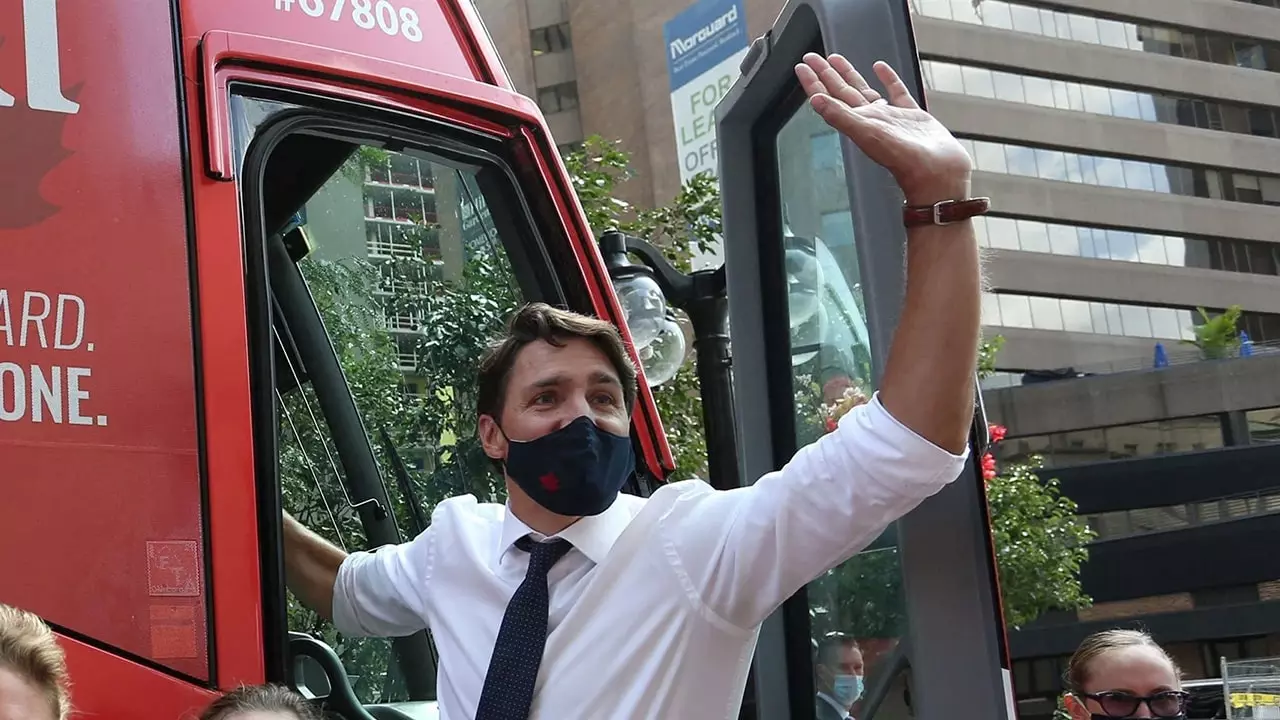 Read Also: New Disease Plasticosis Discovered caused by Plastic In Wild Birds.
It has to be noted that in the 2021 Election campaign, the Canadian PM was going through a crowd full of people, then one of the protesters threw gravel at the PM. It has been found that the protesters were there to protest the restriction against Covid-19. Further, it has been discovered that the PM does not face serious injury. Moreover, he won the 2021 elections.
The accused who threw gravel at the Canadian PM has been identified as Shane Marshall, the residence of the province of Ontario, and the court has ordered a sentence against him will be held on 01 May 2023. Luke Reidy – Lawer of Marshall, has said that the plea means that, in the meantime, his client will be able to avoid jail timing.
Officials had discovered through some CCTV footage that white gravel had been thrown at the Canadian PM and one of his bodyguards in the 2021 PM Election Campaign when they were walking towards their campaign bus in London, Ontario.
Marshall was a member of the right-wing People's Party of Canada, but the party expelled him after the incident, and the police charged him with assault with a weapon.
Further, Shane Marshal also admitted that he had thrown a handful of gravel at the Canadian PM and his security personnel when they stepped out of the campaign bus.