A very strange UFO-shaped pink cloud was seen on Thursday, 19 January 2023, over Turkey, resembling a shape of a UFO. Locals spotted this strange pink UFO-shaped cloud. Few locals were shocked to see the cloud hovering over the Bursa in Turkey. People were left stunned watching this cloud. After witnessing this "surreal sight," many found it to be a scene from a movie. The UFO shaped cloud has been recorded in various videos and pictures by the locals.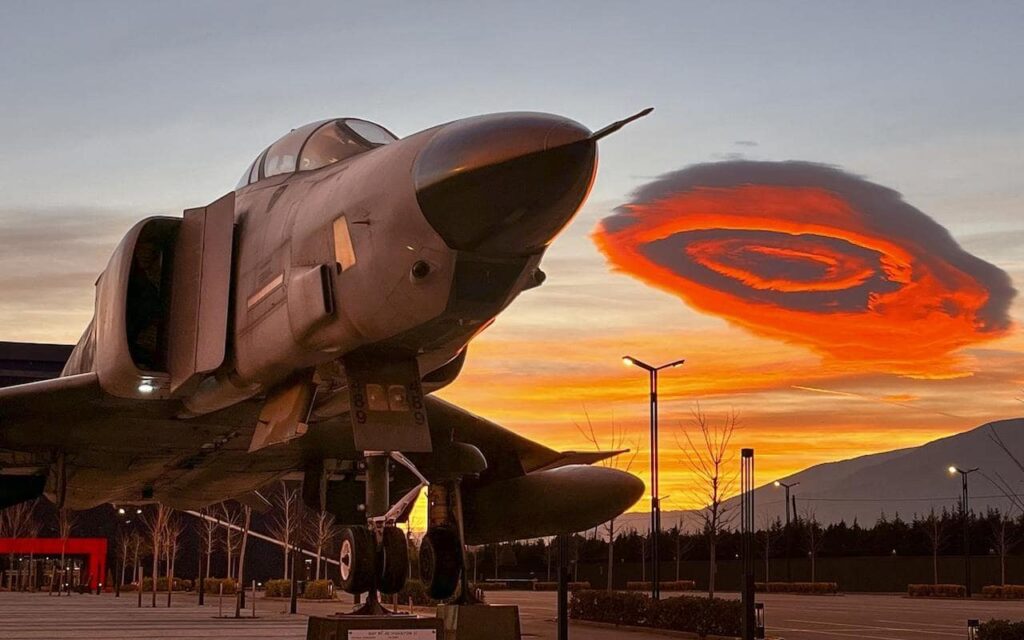 UFO Shaped Cloud Memes & References
On Thursday morning, a massive cloud formation resembling a UFO was spotted in various cities in Turkey. Dubbed "lenticular clouds," the surreal sight stunned and amazed onlookers. Videos and pictures of the unusual cloud quickly spread online and went viral. According to reports, the cloud's color changed from orange to yellow to even pink. The bizarre sight in the sky in Bursa became a hot topic on social media and went viral.
You May Also Like: Shocking – Viral Photo Shows 2.7 KG Cane Toad Found in Australia.
The cloud, which appeared to have a large hole in the middle, also attracted a lot of jokes and remained intact for about an hour. "Oh man, I hate my dirty mind," a user jokingly tweeted. Some people had a different perspective, claiming the cloud looked more like a UFO. This led to several jokes and references to the actress's role in the science fiction series "The X-Files," where she portrayed an FBI agent investigating extraterrestrial phenomena.
Other people on other social media network, including Twitter, has also posted the news. Other images and pictures of the UFO-shaped pink cloud from other social media networks are here.
While some people see it as a natural phenomenon, others talk about Aliens; for some, it's a fun way to see nature. What do you think about this enormous UFO-shaped pink cloud? Let us know in the comments below with your thoughts!