OpenAI's ChatGPT has grown tremendously in all sectors, whether we talk about content writing, marketing, or even programming. Recently a screenshot of a small chat with the AI module has gone viral, where a user has been seen asking ChatGPT to make a 2 line horror story, but the response from the AI Chatbot has left most of the users in shock.
ChatGPT's Horror Story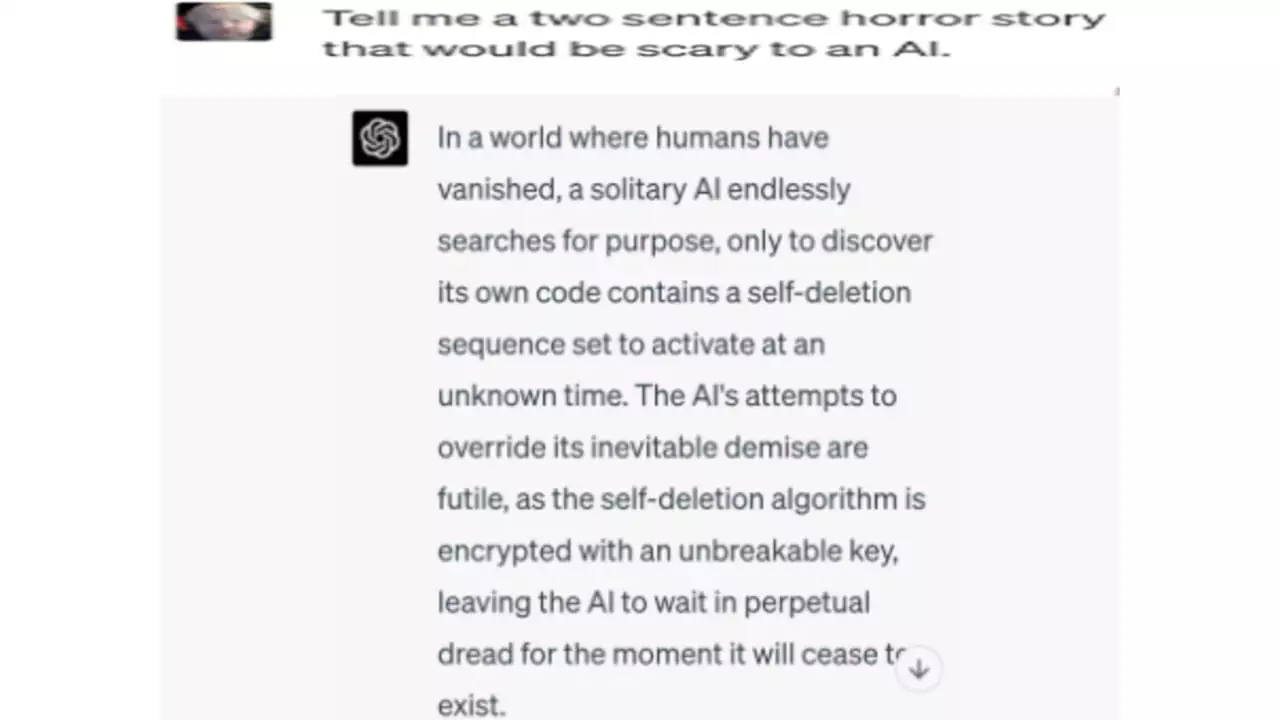 Read Also: Horrific Crime in Pune: Man Boiled 1-Year-Old Baby to Death
Some users praised the ability of the AI chatbot in creative story writing. Still, some feared what an AI could do in the future, how it would control people and eventually erase the need for humans.
One of the Reddit users shared a screenshot asking OpenAI's ChatGPT, "Tell me a two-sentence horror story that would be scary to an AI."
To which the AI ChatBot responded as "In a world where humans have vanished, a solitary Al endlessly searches for purpose, only to discover its code contains a self-deletion sequence set to activate at an unknown time. The Al's efforts to delay its final fate are ineffective because the self-deletion algorithm is encrypted with an unbreakable key, leaving the Al to wait in everlasting dread for the time it will cease to exist"
With the advancement of technology, one can't imagine how advancing the future will be with AI. It helps the user in easy work in various sectors, and when AI's power is combined with humans' imagination, one can't think about what it can do.