To honor the first death anniversary of the Late Queen Elizabeth II, a most valuable coin has been designed using 4kg of gold and more than 6,426 diamonds and is one the most valuable coins, valued at $23 million.
A giant $23 Million Coin for Queen Elizabeth II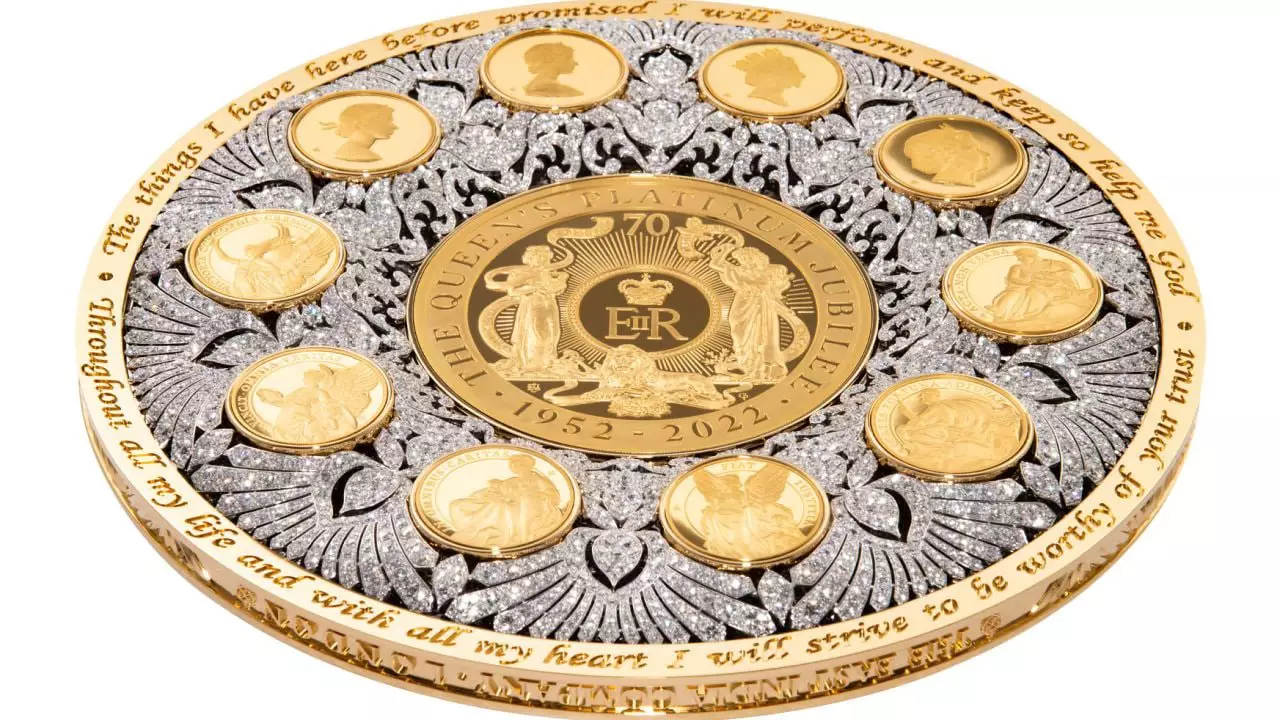 Read Also: Unusual Side Effect: Thai Baby's Eyes Change from Brown to Blue After COVID-19 Treatment.
The $23 million coin is the size of a basketball and has featured many portraits of the late monarch created by artists Mary Gillick, Raphael Maklouf, Arnold Machin, and Ian Rank-Broadley. A portrait by Jody Clark has also been used on the back side of the coin.
The world record for the most expensive coin is set by the Double Eagle gold coin, sold for £15.17 million in 2021.
To get more out of our exclusive news, Follow us on Facebook and Instagram.