A tech company from China has developed a device that will help long-distance lovers kiss each other anywhere, anytime. They have named the device "Remote Kiss." Now with this device, one can experience the kiss of their loved ones living far from them by silicon lips movement device. One can upload their kisses and receive kisses from their loved ones to feel the long-distance kiss through an app.
Remote Kiss Device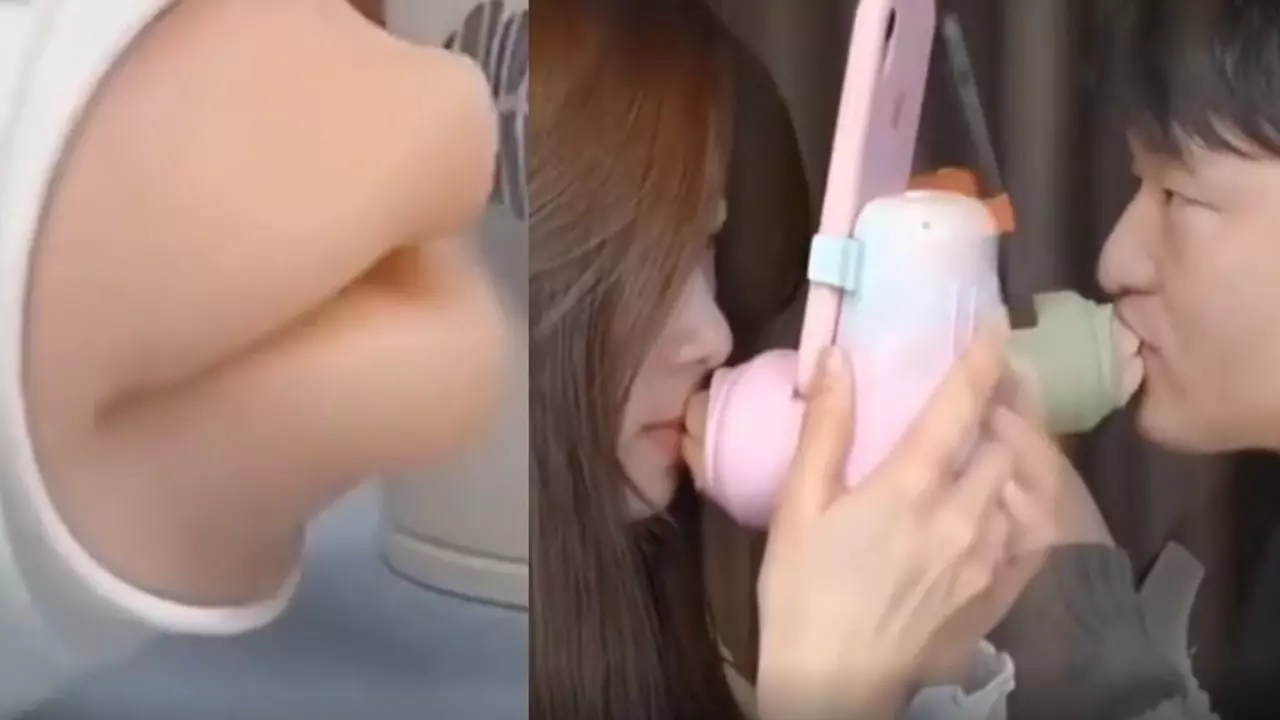 Read Also: Ludo Love: A 16-year-old Pakistani Teen Married To 25-year-old Indian, Now Returned To Her Parents.
The tech company has developed the "remote kiss" device in such a way that one will have to install a specific app received with the device, and then both partners have to pair the app with each other and start a video call. Then they can upload a replica of their kisses and feel the kiss from their loved ones at any time using a silicon lip movement device.
Further, it has been reported the company has used such sensors which get the details of the actual pressure, heat, and movement of the lips of the kisser so that it can make a replica for the other one. And thus, the receiver will be able to feel the same heat and love using the device.
It has been further reported that the "remote kiss" device is available for 260 yuan (37$) on the Chinese e-commerce platform Tobaco. It also reported that the Changzhou Vocational Institute of Mechatronic Technology patented the unique device.
Jiang Zhongli, the leading inventor of this device, said that her long-distance relationship with her girlfriend at his university led to this device's idea.
So if you are also in a long-distance relationship, this device could help you to feel close to your partner. If you have tried this device, feel free to share your experience with the device with our readers as well.